5 is a Magic Number
There have been 2 very exciting new announcements in the gaming world recently that we wanted to make note of. Coincidentally both things we're referring too have the number 5 in common - 5 is a hot number right now.
We're talking about the first glimpses of the next iteration of Epic Games' game engine, Unreal Engine 5 (UE5 for short) and Sony's special streamed event, which was a focused announcement of their PlayStation 5 (PS5) game line-up as well as a first look at the new consoles' physical design. We'll first look at some of the amazing things Epic have started teasing with UE5, then take a quick dive into each game shown in Sony's stream last night.
---
Unreal Engine 5
Mid May Epic Games released a video for a tech demo built in UE5 running on the PS5. This was exciting because it was one of the first real looks at anything running on a PS5, but as they continued and discussed the technical details of what they' put together, it became clear UE5 is going to offer so much more when compared to current capabilities for developers.
It is important to remember however, that this is just a tech demo. Even if you go back and look at the first UE4 tech demos from 2012/13 (clicky - clicky) a lot of what you see there still stands up to today, and how many games made in UE4 show that level of graphical fidelity throughout the whole game? Just because you see it in these demos it doesn't mean developers are able to instantly start producing games at that visual level, there are many more considerations and factors at play when building a whole game.
The video shows off two key areas in which they've made improvements for UE5. The first being a massive update to their lighting system, specifically the Dynamic Global Illumination (GI). This is basically very nice lighting calculations and rendering, fast enough to use at runtime.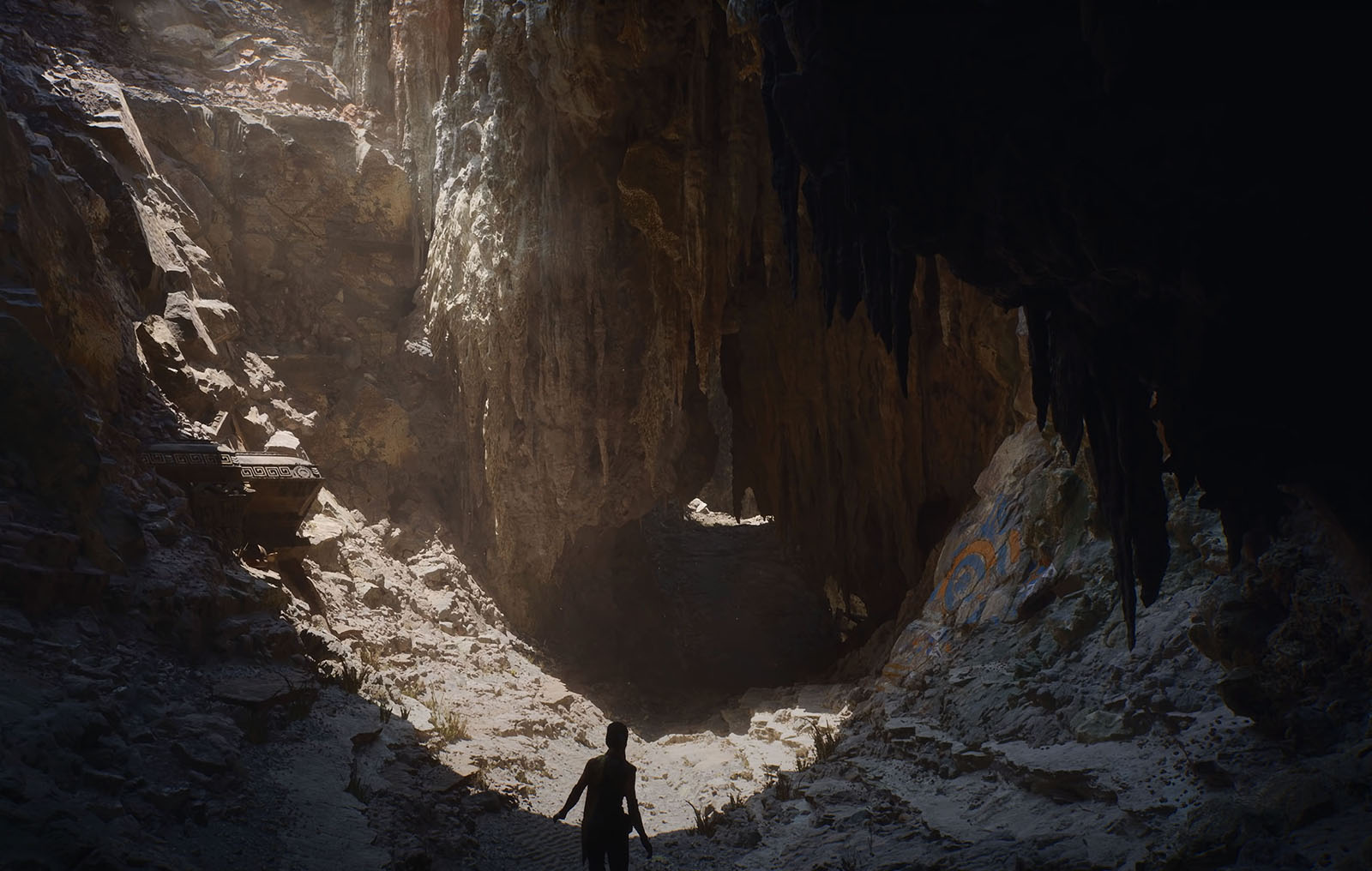 Normally that much lighting in games is 'baked' meaning shadows are converted into a texture which is blended onto the 3D objects, which requires no complex calculation while the game is running but only works if the lighting never changes. Because this lighting information is only ever an image while in the game the content of that image is fixed. UE5's updated Dynamic GI is fast enough so it's possible that the majority of lighting throughout the game is dynamic, calculated every frame at runtime, not baked. They are calling the updated lighting system Lumen.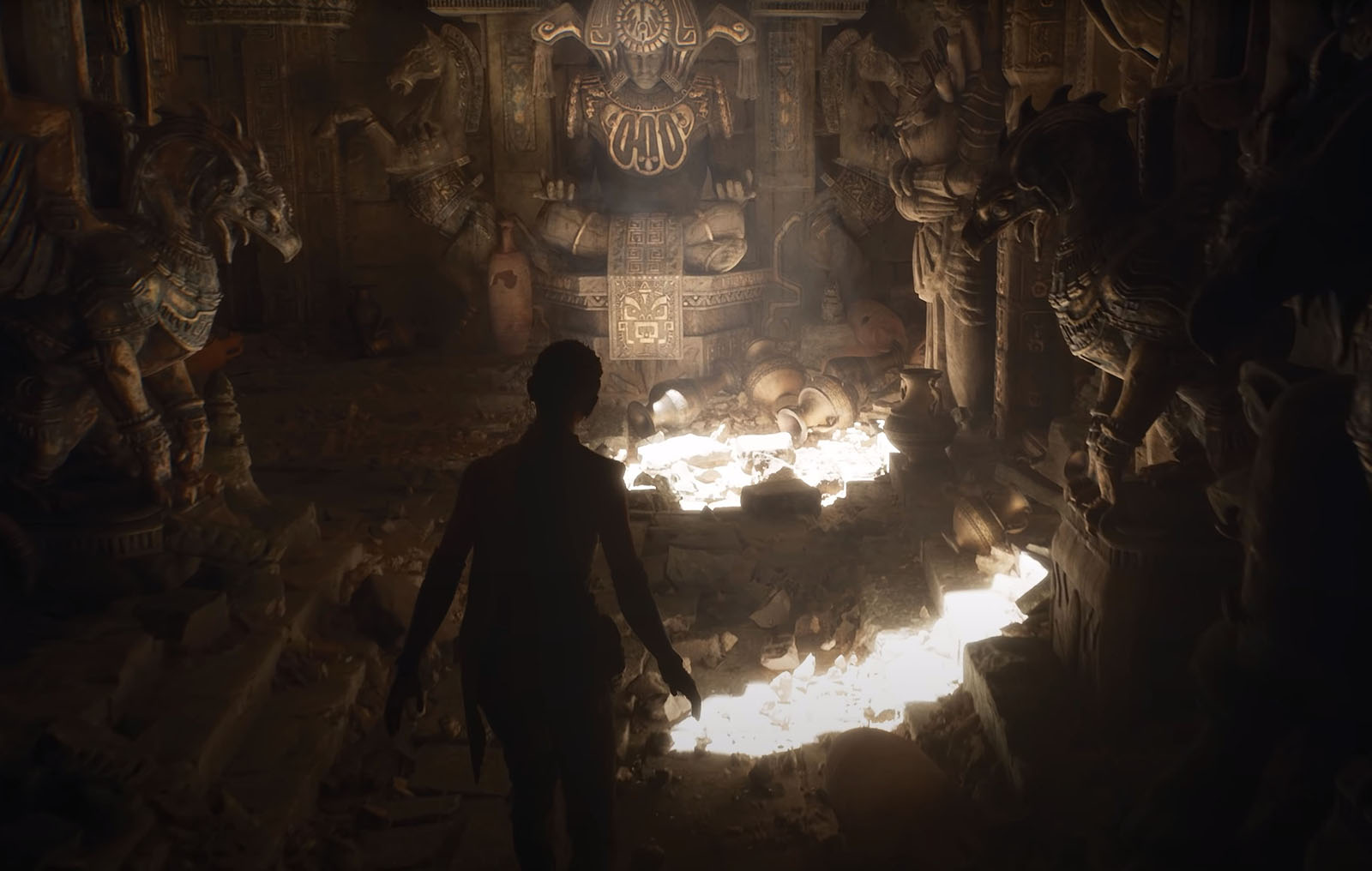 The second key update UE5 has made is a new virtualised geometry system called Nanite. The goal here is to remove the constraints artists and developers currently face when putting together the 3D content of the game. Games can only handle rendering so many 3D elements at any one time, with the limit being dependent on the user's machine spec. This is a really limiting factor and often the point in development when artists and developers collide. Nanite is able to, relative to current day capabilities, pretty much remove any triangle (tri) caps rendering an insane amount of 3D data every frame. In the demo they show a cave scene that starts with over a billion tris, which Nanite crunches down and renders smoothly every frame like child's play. It can render so many that often each tri can be the size of a pixel or less on screen. Later they start showing off by rendering nearly 500 33 million tri statue models in one room, totalling over 16 billion tris in addition to the rest of the environment geometry. The detail on these statues looks incredible.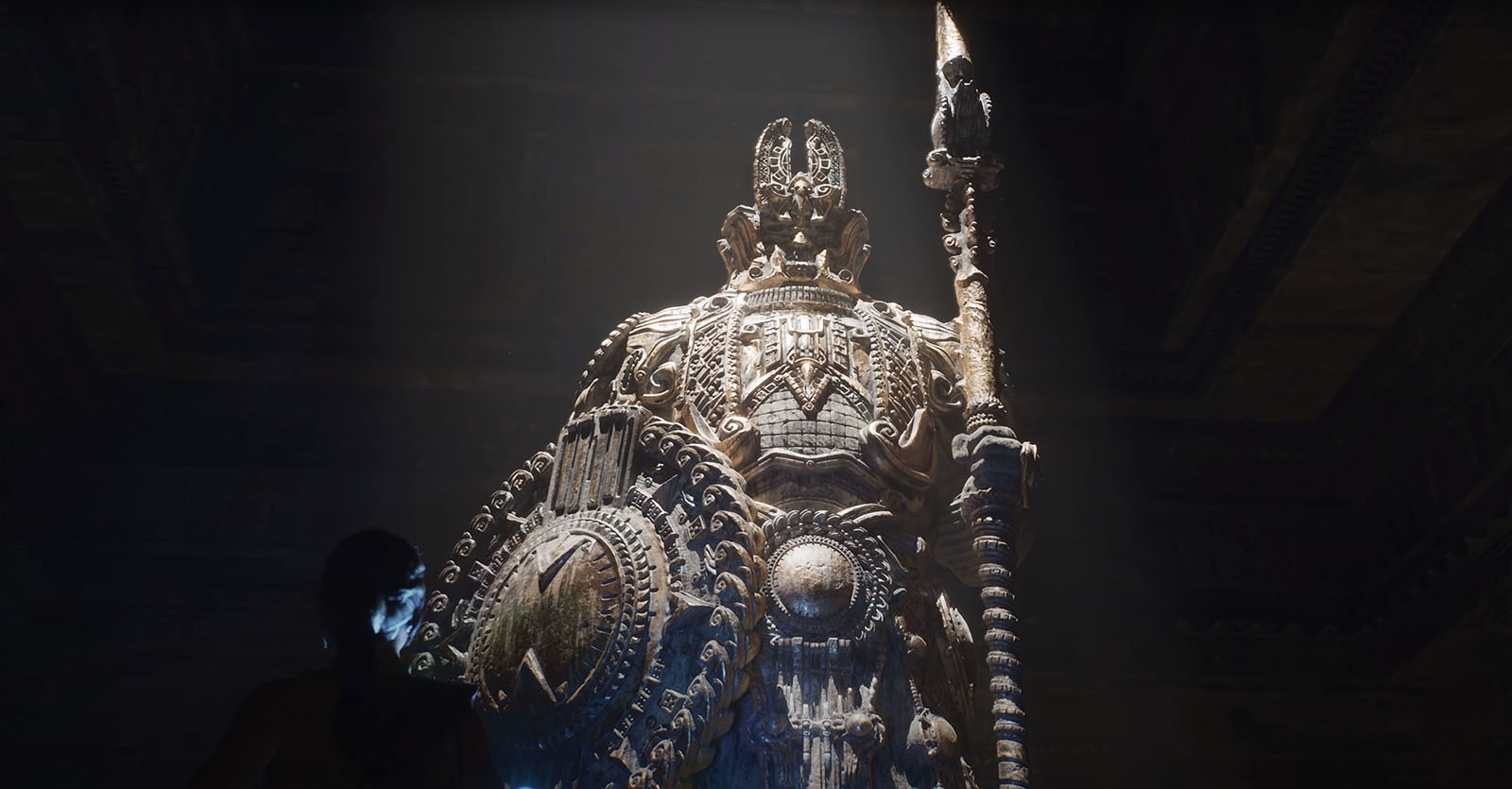 The numbers they throw around during this tech demo are mind blowing. Compared to what developers and artists are used to dealing with today, Epic have clearly put a huge effort into making this next iteration of their editor open doors with a real step up in what the engine can do. We can't wait for us to get our hands on it.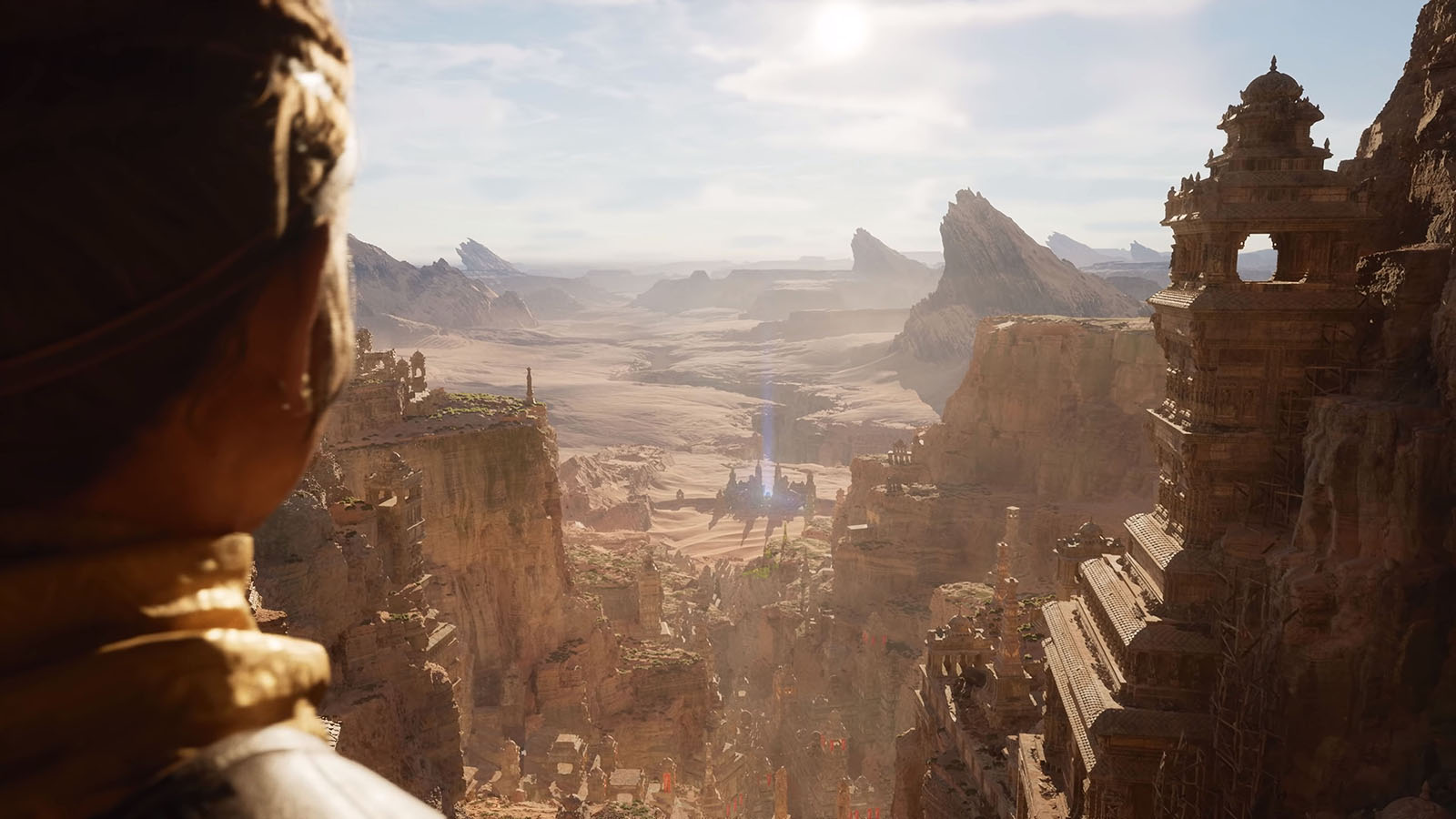 The video is below - it's stunning and worth watching through to the end to see it in all it's beautiful glory.
---
PlayStation 5
Sony released the hardware specifications for the next PlayStation console back in March, but held back from showing off any visuals and talking about the games on the way to the platform. Thankfully we didn't have to wait long until their next event which was streamed on the 12th June, a week later than originally planned due to other world events.
We were able to watch the event live in 4K and nearly every single visual shown looked amazing. As every new trailer started it felt more like starting to watch a film than a game, which really demonstrates how immerse this next generation of gaming could be.
We're still waiting to find out a release date and price, all Sony have given us is saying the release will be "in time for Holiday 2020", so likely some time between October and December 2020. Price is estimated to be around £450 right now, but there hasn't been an official steer on that so far.
Images of the new console design were shown at the end of the event, the tall sleek white tower encasing a slick back core with a blue led trim. There will be two editions, one including a Blu-Ray player and the other without dubbed the 'digital edition'. It shows the direction consoles are going and makes you wonder how long it will be before games released on physical media are a thing of the past, and if game stores on high streets will be able to adapt and survive this shift.
Our initial thoughts of the design was that while we didn't dislike it - it seems clean, modern and stylish for todays tastes - we couldn't shake the thought that it looked just like a posh internet router. It seems we weren't alone in this first impression as the internet started exploding with meme's of a similar sentiment. It also seems very tall(/long) so people may be needing to re-think their TV cabinets and shelves. Let's dive into the main attraction of the event though, the games.
---
Spider man - Miles Morales (Insomniac games)
Who doesn't want a next gen Marvel game? In the trailer New York city looks awesome and full of life ready for exploring. A high percentage of the previous Spiderman games have been very highly rated, there is just something about swinging through New York that's very satisfying; and it looks like it this one could be up there too.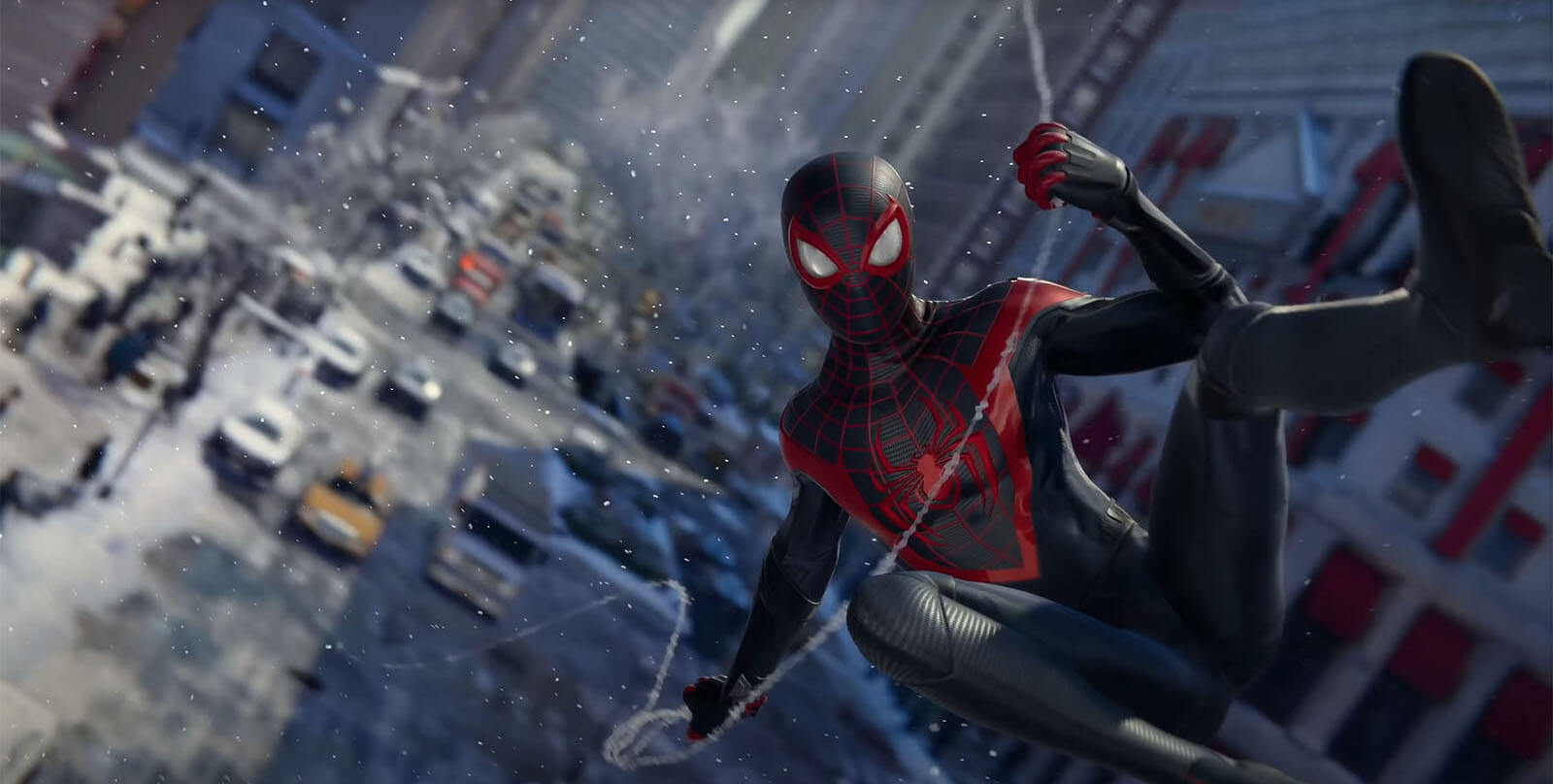 ---
Gran Turismo 7 (Polyphony Digital)
It's been 3 years since the last GT game so this announcement will likely excite the many driving fans of the beloved series. The GT series has often prided itself on it's realistic visuals and simulation style driving experience. They did try mixing things up a little in the last release, but Polyphony digital seem to imply returning to the more traditional form this time around.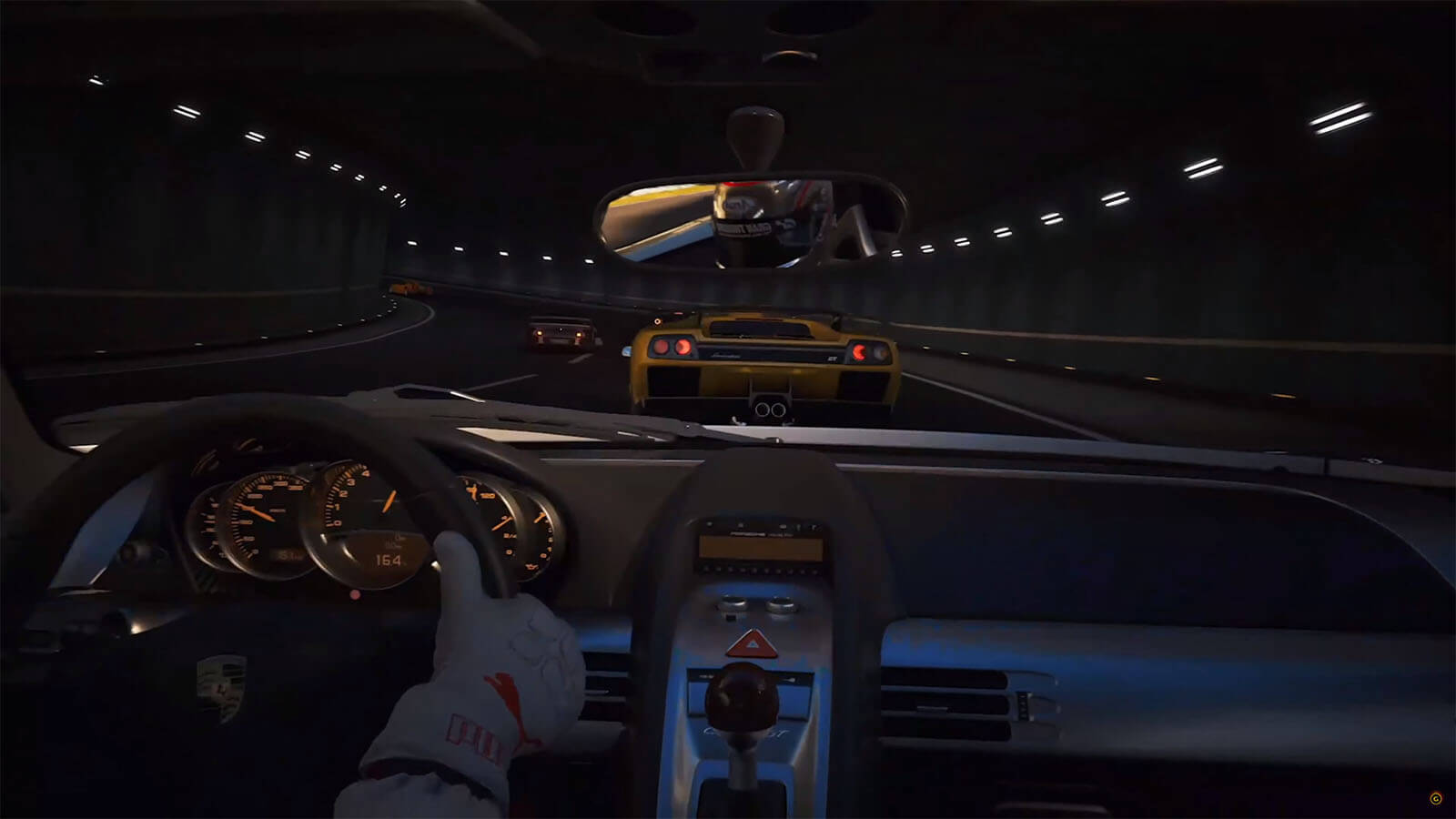 ---
Ratchet & Clank Rift Apart (Insomniac Games)
This looks like a bright, bold & lighthearted return to form for the next entry in the Ratchet & Clank series. In this game you're able to jump through dimension portals, moving you through very different environments quickly. At runtime this kind of mechanic can be hard to pull off due to the various rendering demands. From the trailer it looks like the new console pulls this off smoothly.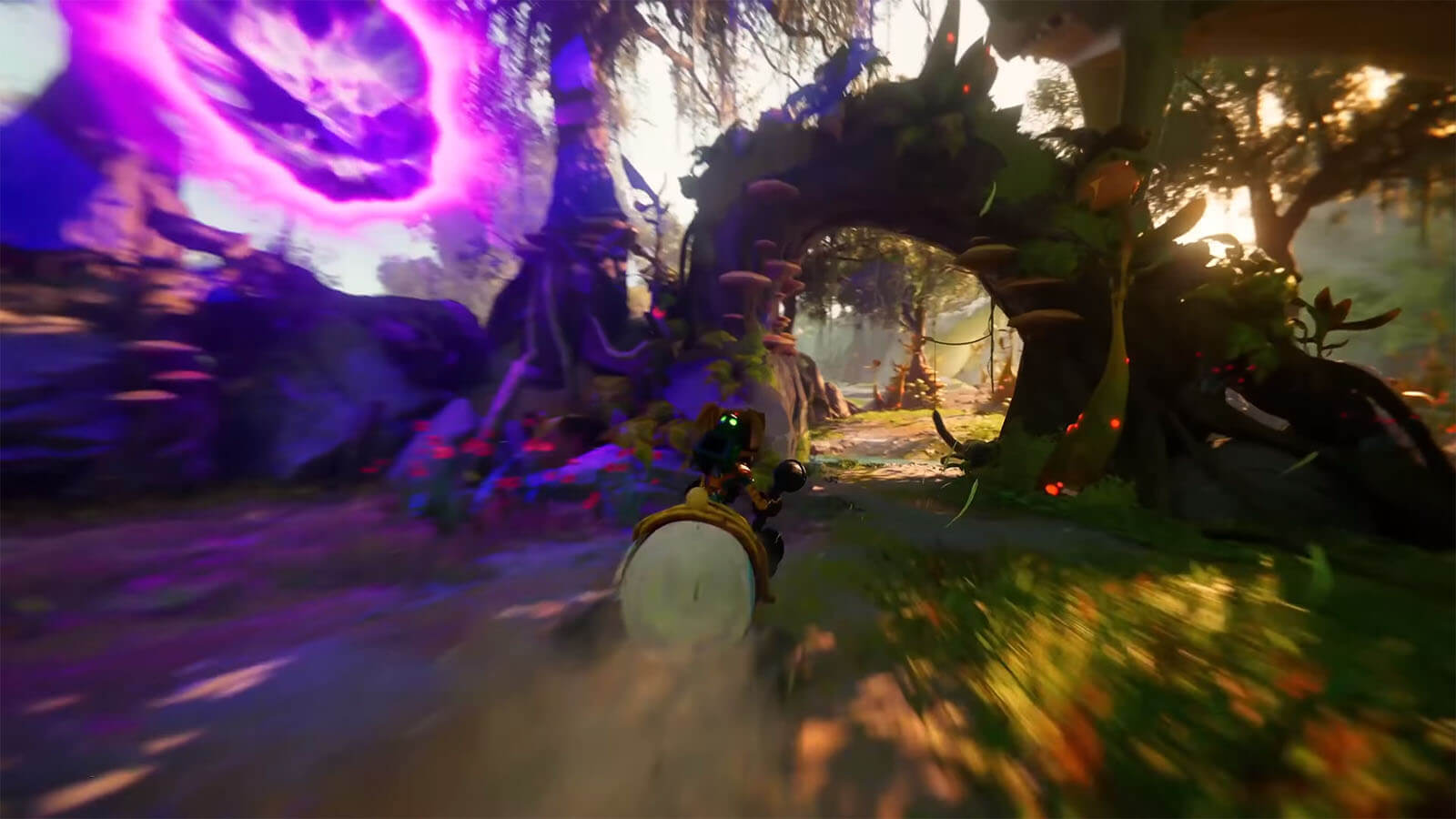 Project Athia (Luminous Productions)
A very cinematic trailer with impressive large scale environments.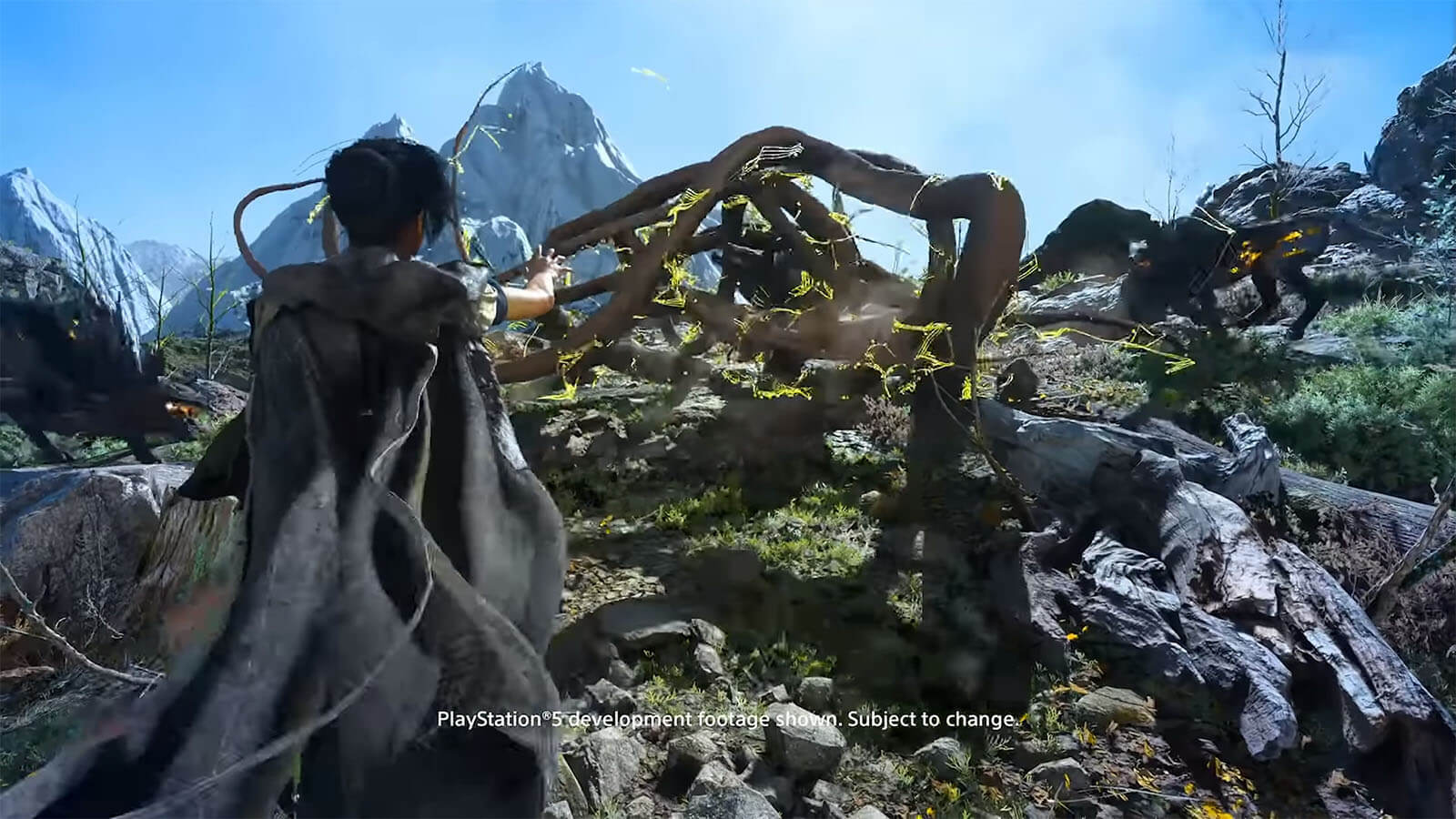 ---
Stray (BlueTwelve Studio)
This game could be summed up as 'A day in the life of a cat, in a robot's world.' From what we've read about this game you play as a cat exploring and solving mysteries while trying to escape from a really interesting looking cyberpunk world. We love the cyberpunk style, we love that you play as a cat, we love that this feels like it has something quite different. This game looks very interesting, and seeing the bright neon bloom filled environment running with all the power of the PS5 behind it - very exciting.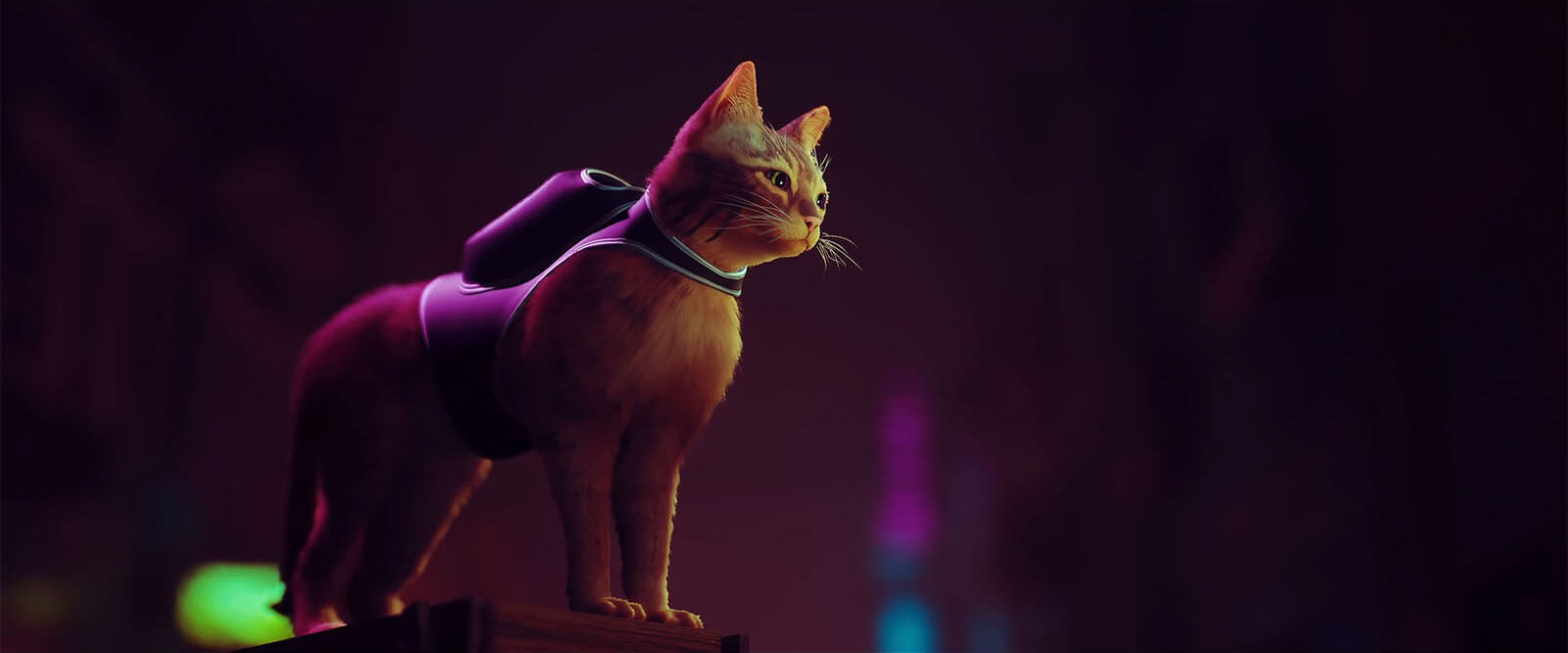 ---
Returnal (Housemarque)
We had mixed feelings about this one as I watched the trailer. It felt very Uncanny Valley watching their main character. Realistic looking humans are difficult to get right in games, and you'd always hope a new console will produce a wave of more believable digital humans. We felt Returnal fell short of this on this front and that their main character could be produced using current technologies. The game concept itself looked interesting, it's a time cycled thriller game. Games playing around with time and loops is not a new idea but I'm a big fan of this sort of mechanic when done right.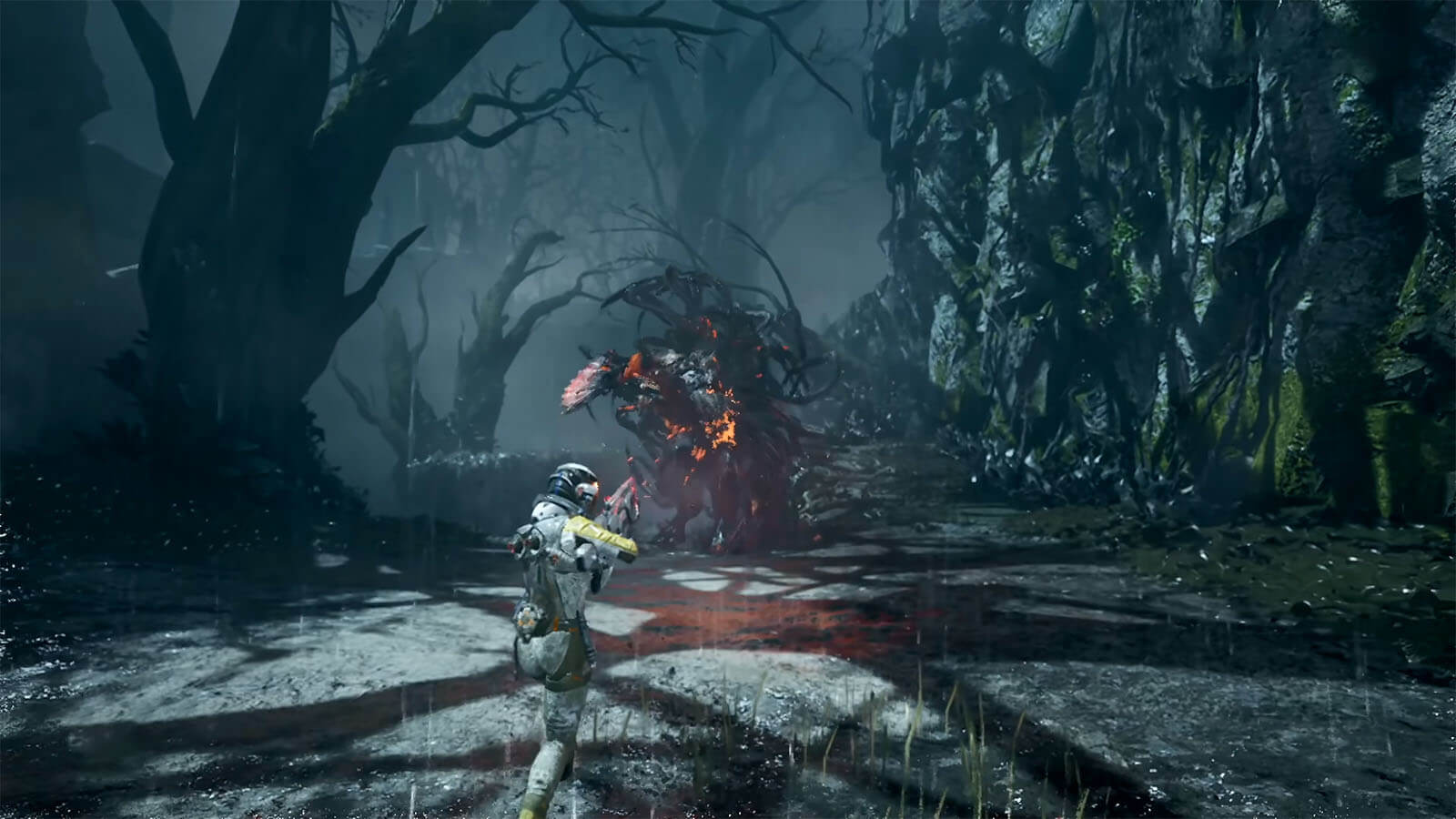 ---
Sackboy A Big Adventure (Sumo Digital)
A new Little Big Planet spin-off which seems to put the beloved character Sackboy in a more traditional platformer. We can see a lot of familiar elements from the previous Little Big Planet games in this trailer, so we'd expect this to be very enjoyable to play, especially in co-op mode.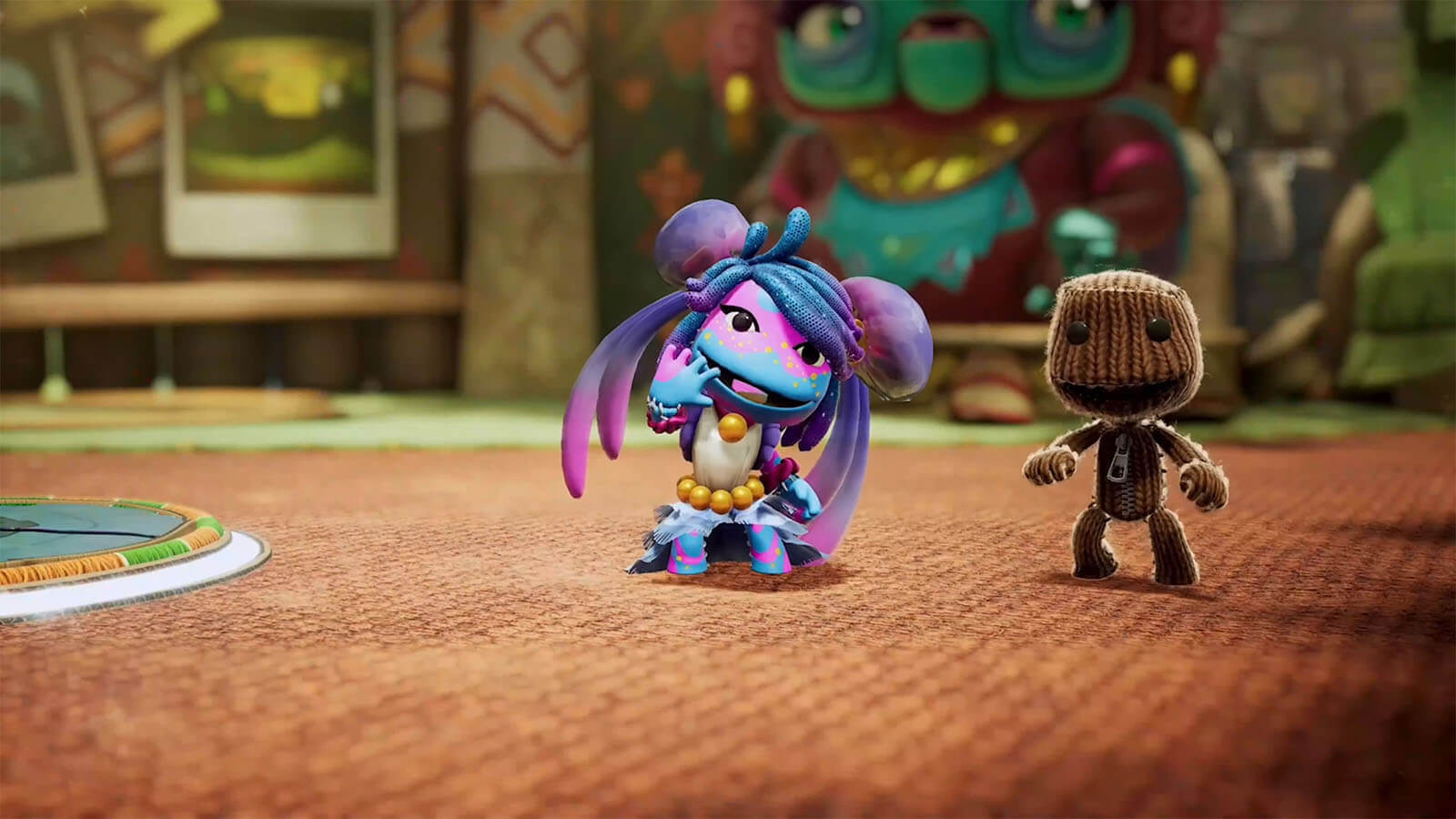 ---
Destruction Allstars (Lucid Games & Wushu Studios)
Imagine taking Destruction Derby and putting Rocket League controls and mechanics on it. That's what we thought of when watching this trailer. It looks like a quirky game with nice looking destruction visuals. There is probably not too much depth here but we suspect this could be one of the more addictive games on the list, akin to Rocket League in that regard.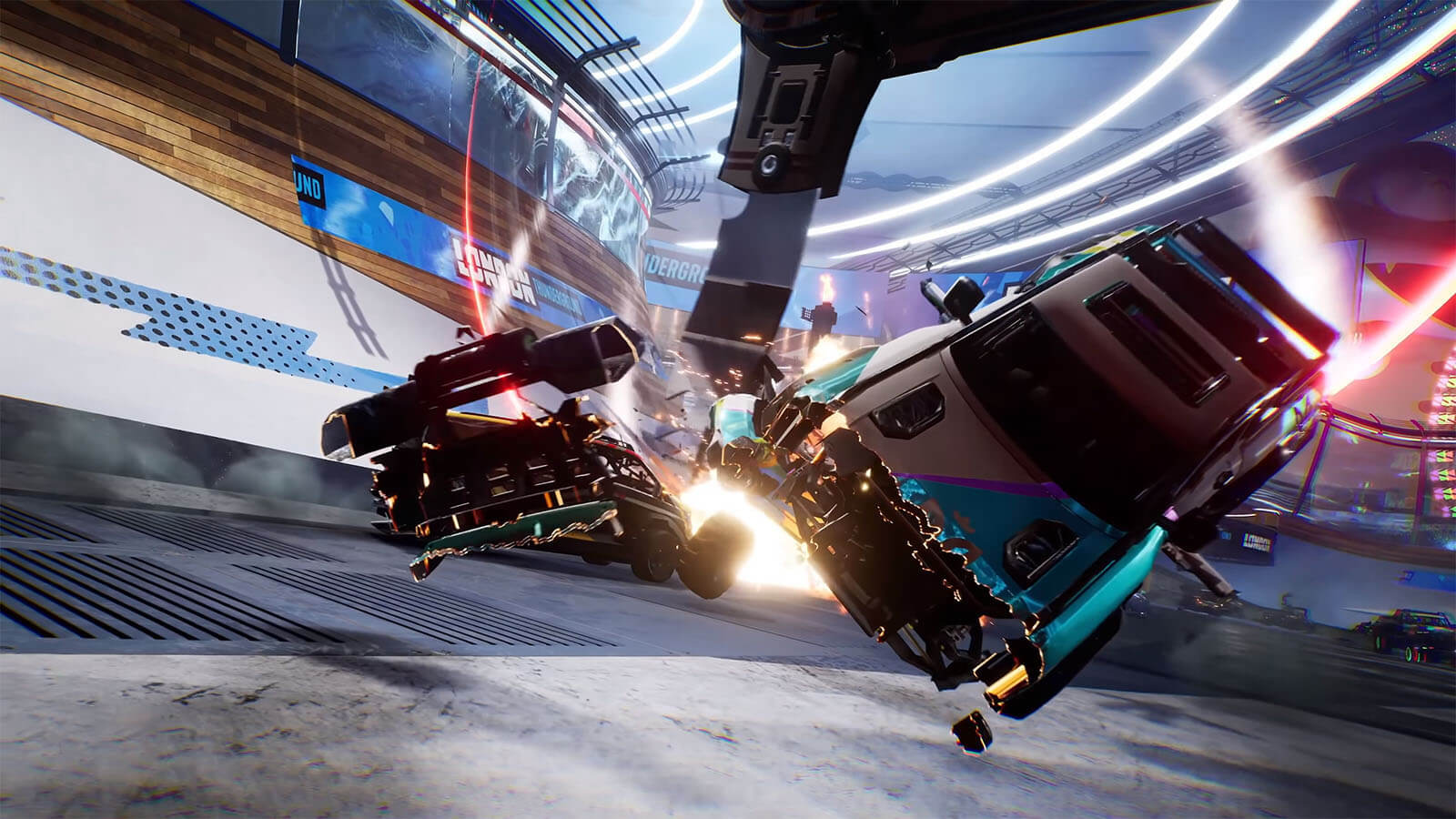 ---
Kena Bridge of Spirits (Ember Lab)
Ember Lab's have more of a background in film & animation and that really shows in this trailer for their first game. It is incredibly well crafted showing off a game which appears full of visual effects through beautiful forest environments. It looks like an action adventure game with cute fuzzy creates that reminded me of the Electoons in the original Rayman games. There are moments in the trailer that make the game feel very much like an interactive film, all the while it seems to run with ease on the new PS5.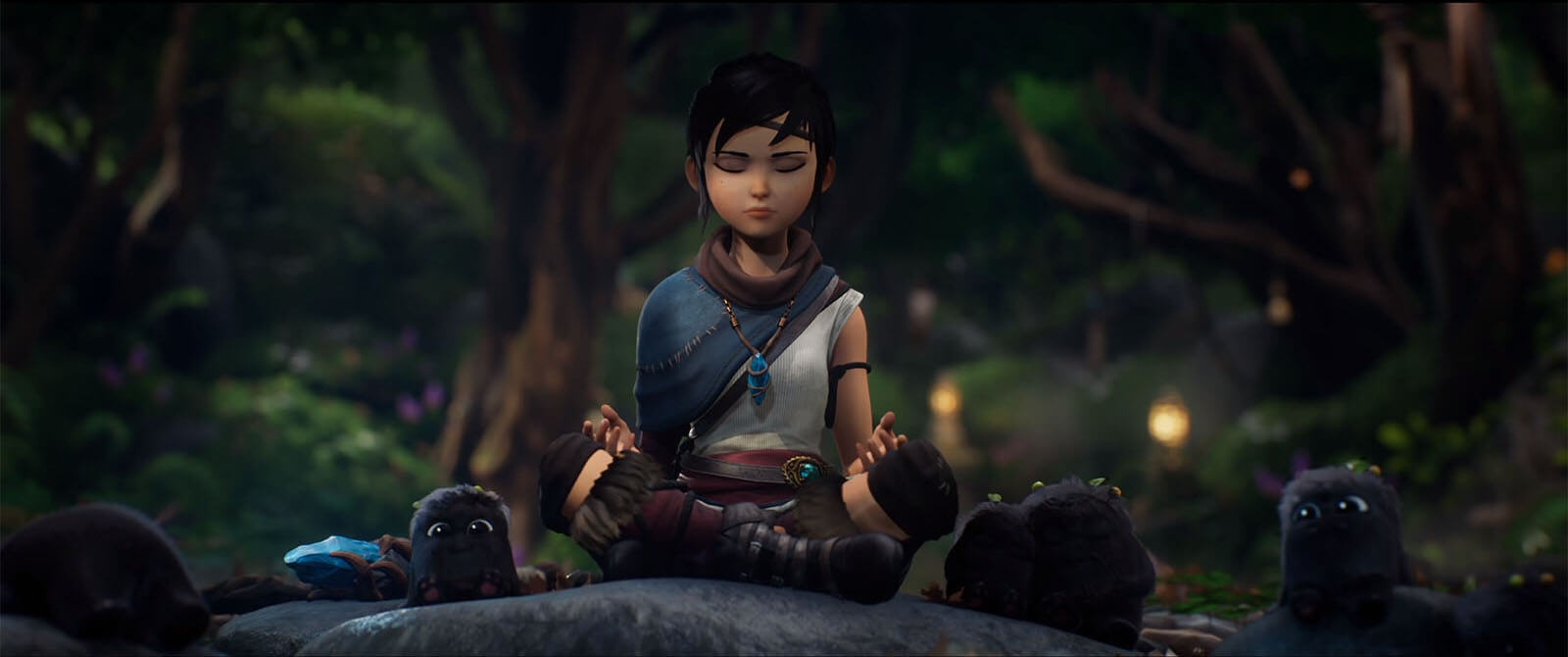 ---
Goodbye Volcano High (KO_OP)
This trailer showed off toon shading - a flat coloured styled game which results in a hand draw manga / comic book effect. It seems very narrative driven, following the story of teenage dinosaur school characters. Montreal based studio KO_OP's history of success has been a bit mixed so far, so here's hoping they're on to a winner this time.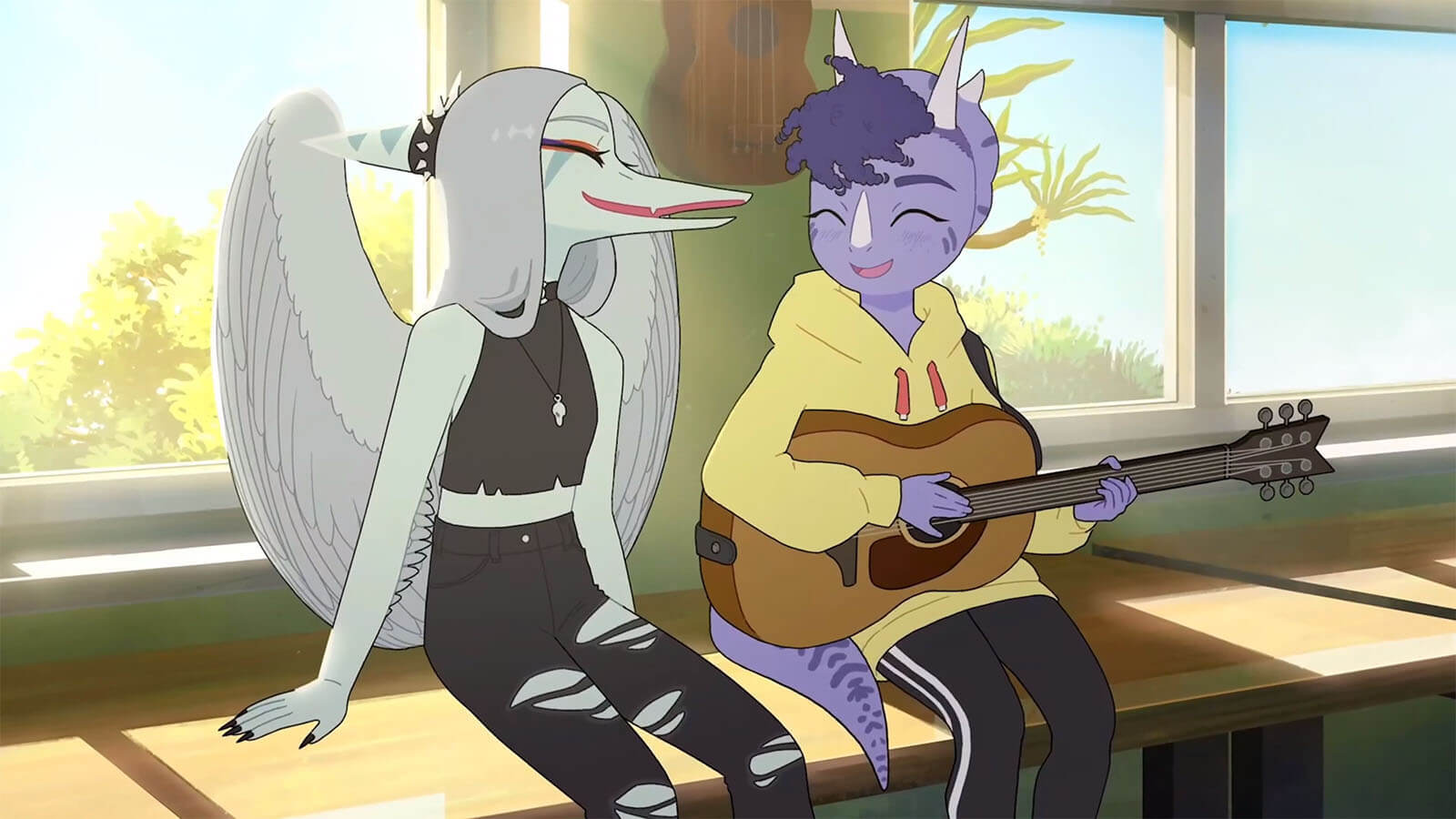 ---
Oddworld Soulstorm (Oddworld Inhabitants)
We're very excited to see more of this game and been massive fans of the Oddworld games since playing the original two Abe games obsessively in our respective youth. It's no surprise to see it on the PlayStation 5 game list - the series did start out as a PlayStation exclusive after all.
This game is the sequel to Abe's Oddysee that Exodus never really was. That's in no way meaning to say Exoddus was a bad game, it was bloody brilliant, it just wasn't the second game the team intended to make. There is actually a very interesting history behind the development Oddworld game series, but there's enough in that to dedicate a whole blog post to. In the trailer we're treated to a look at some of the new (and expanding) environments of Oddworld, there are many interesting characters to see but it is quite weird, and a bit disturbing, to see a much higher quality and realistic Glukkon. It all looks great and we're excited to try it out.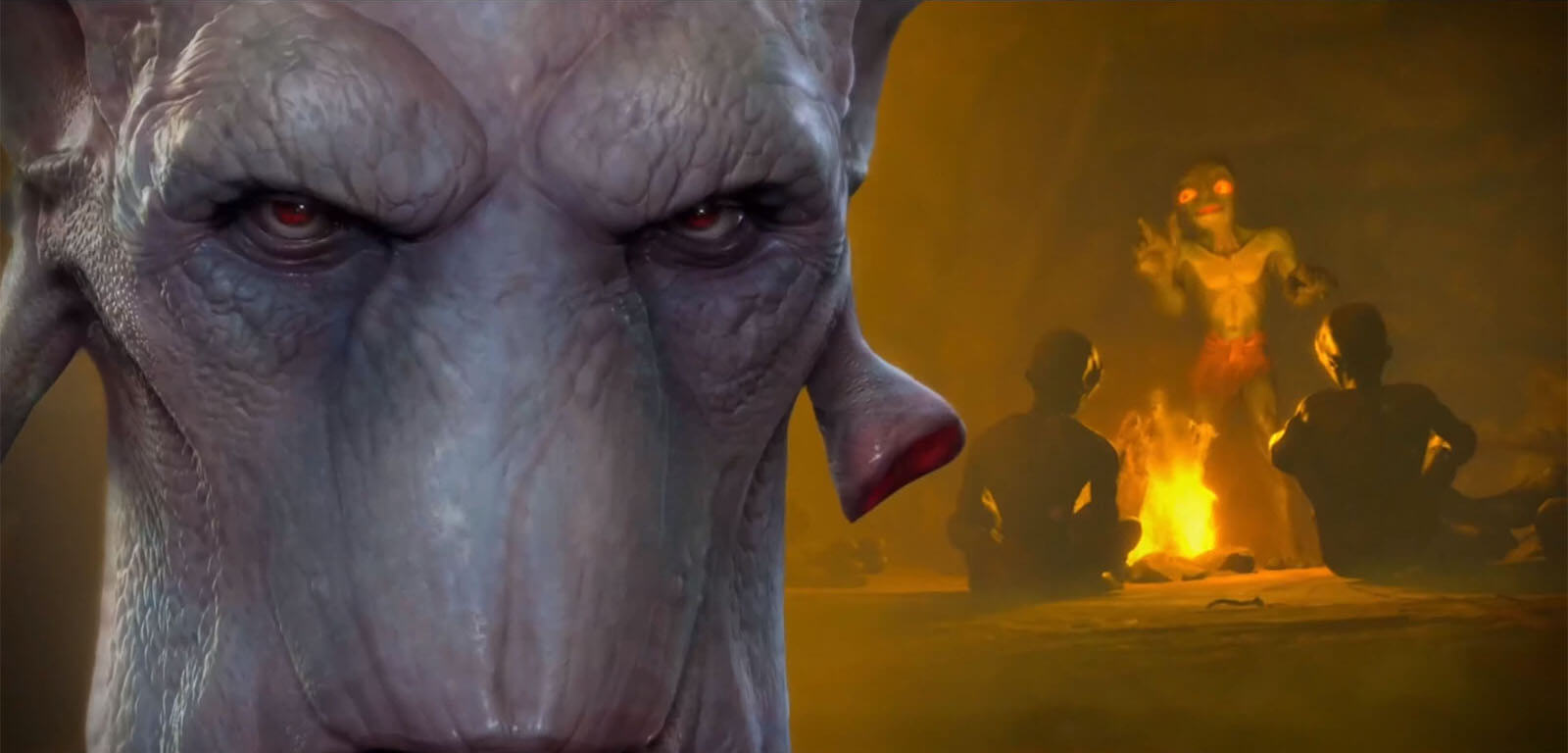 ---
Ghostwire: Tokyo (Tango Gameworks)
Set in a supernatural Tokyo city this trailed was visually very interesting to watch. You play a superhero in first person view. It's hard to gauge if this is a deep narrative based experience, or something a bit more arcade-like but either way the combat system looks fun and the environments, while not seeming to push a super next gen feel, look alright.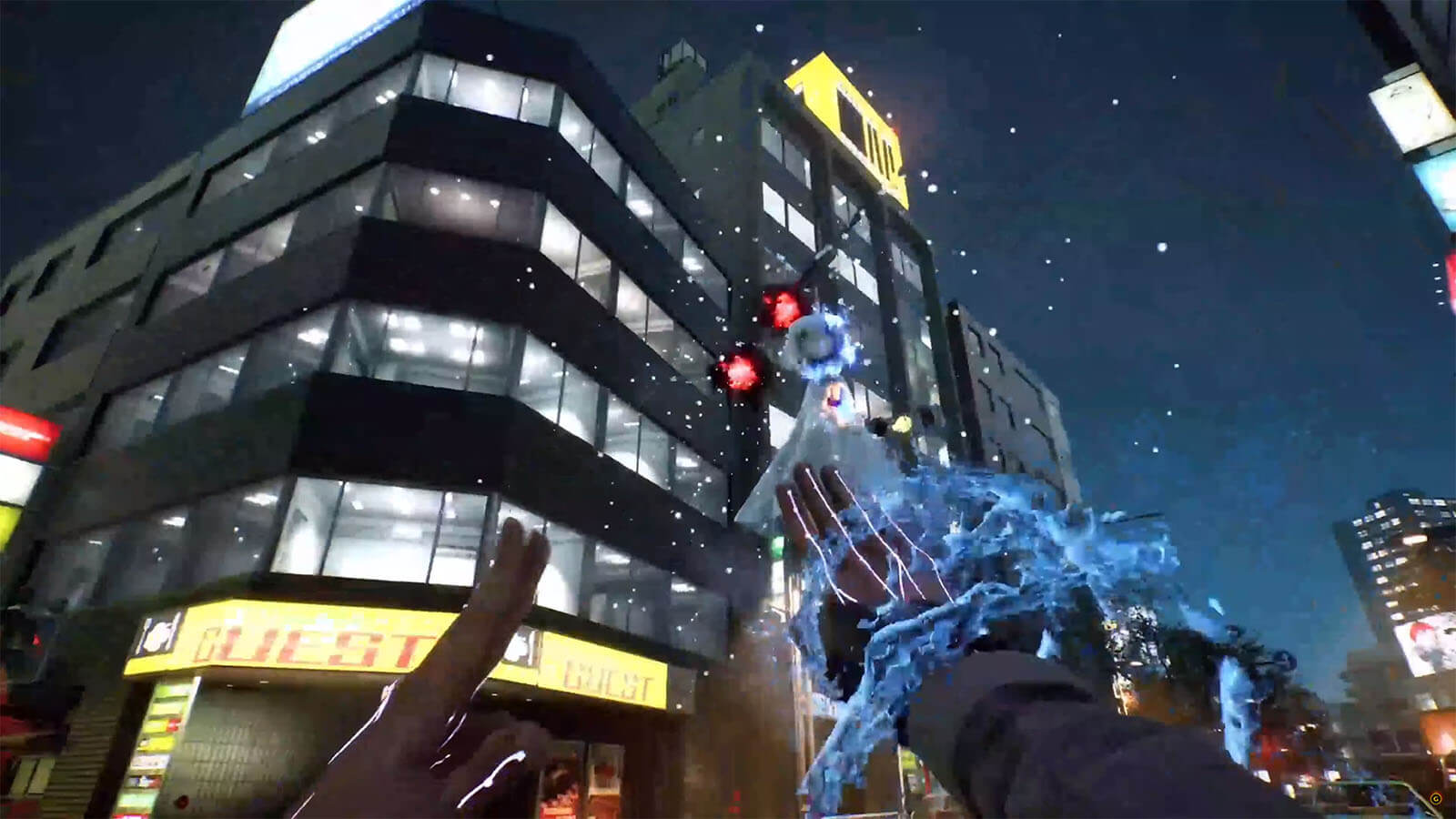 ---
JeTT The Far Shore (Superbrothers)
The first game in 9 years from Superbrothers, the studio who previously developed the highly regarded game 'Sword & Sworcery EP', this looks like a stylised space/planet exploration game. We flet a few scenes, specifically the opening, of the trailer felt like a 90's era CG cutscene. It's clearly a stylistic decision but it's not one we really bought into as we watched the trailer. Not much is given away in the trailer gameplay wise so one to keep an eye on for more details.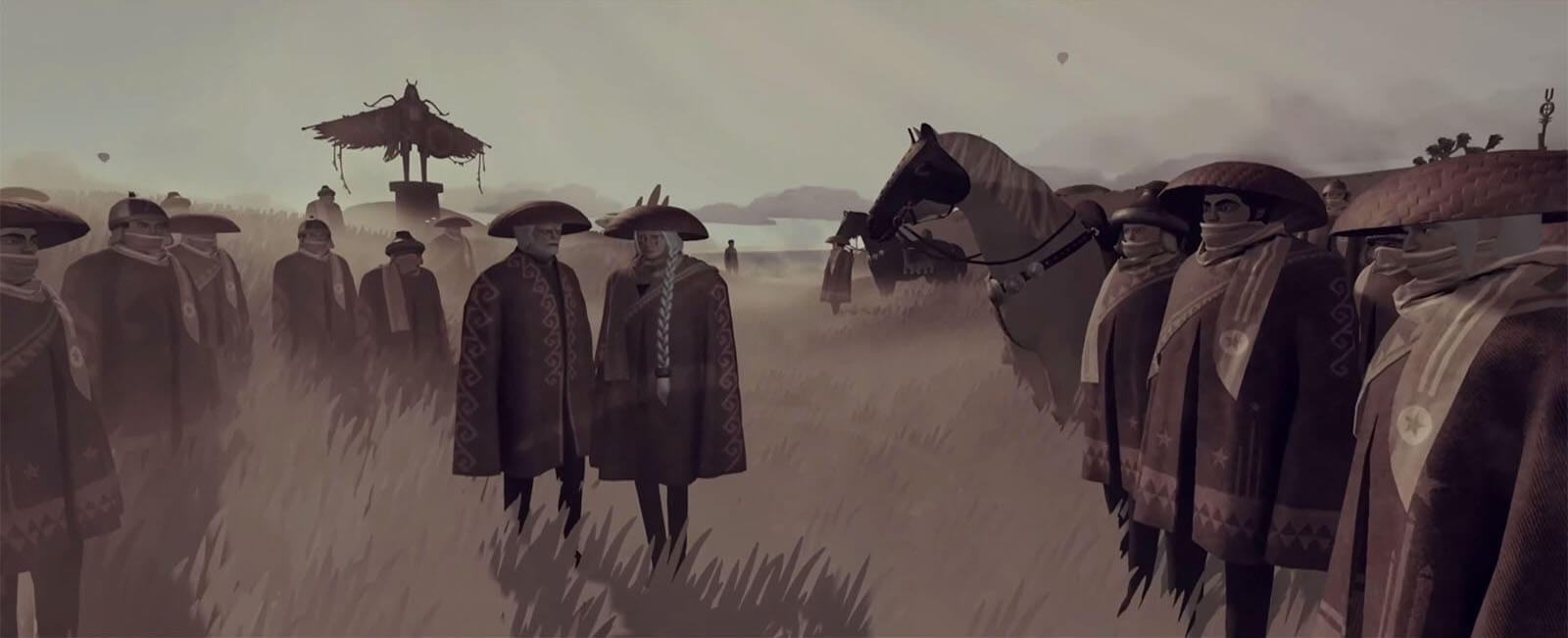 ---
Godfall (Counterplay Games)
Godfall is a rather pretty looking hack and slash adventure game, Counterplay have clearly put a lot of effort into making use of all that new ps5 horsepower to make the character/enemies armours and weapons very detailed. So much so that it kind of make them pop out against environments they were in. The gameplay appears to have smooth and fluid combat with a lot going on, I can imagine this will fast paced, satisfying and very fun to play.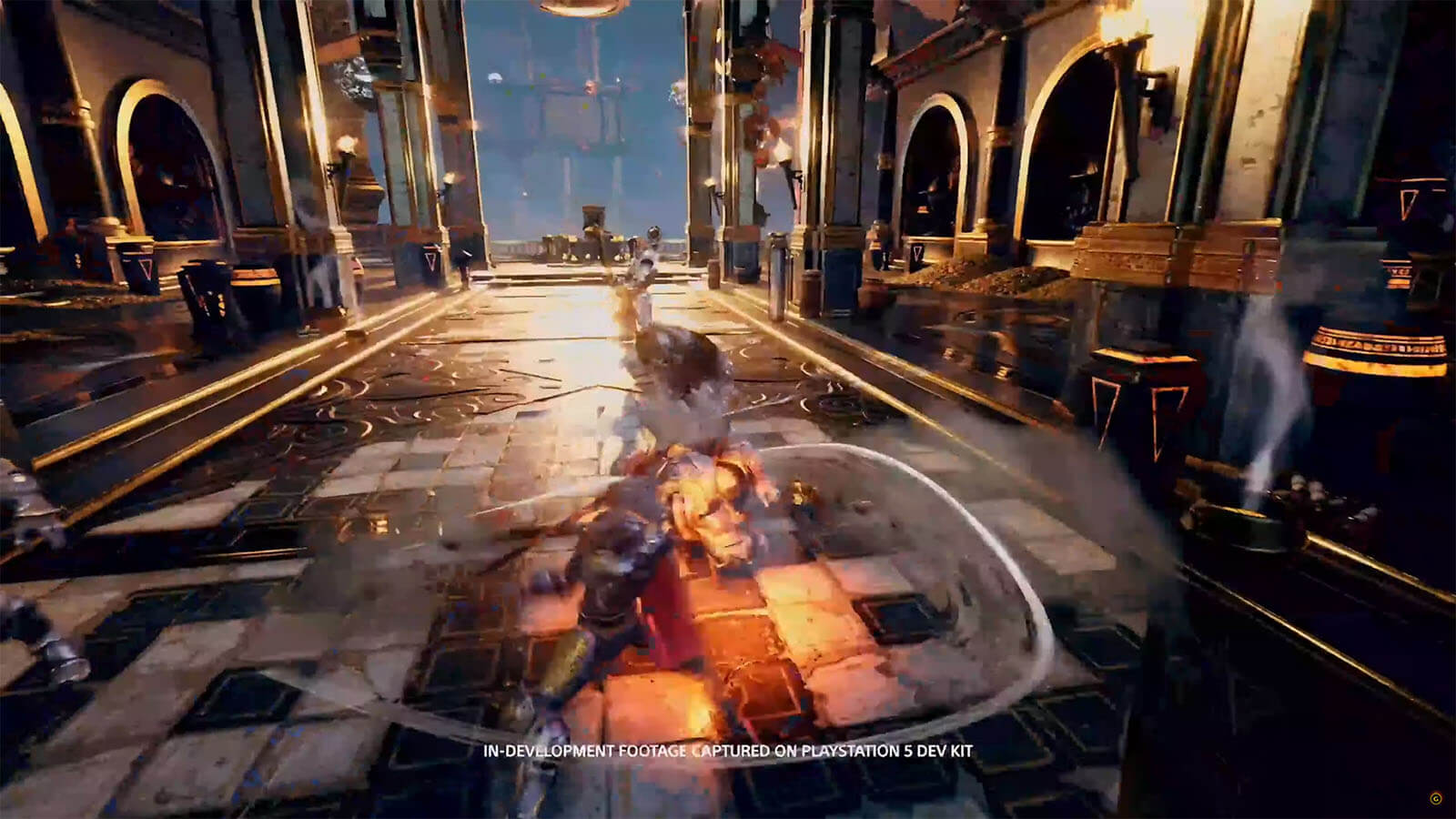 ---
Solar Ash (Heart Machine)
This trailer opens with the games stunning toon style visuals showing off an impressive black hole scene and captivates your interest straight away. Although they've nailed the visual style perfectly, there doesn't appear to be anything noticeably next gen here. I suspect it is going to be a multi platform release. It does however look like a very pretty game.
There isn't really much gameplay shown but the trailer implies an expansive story to unfold with implications of lots of exploration and discovery.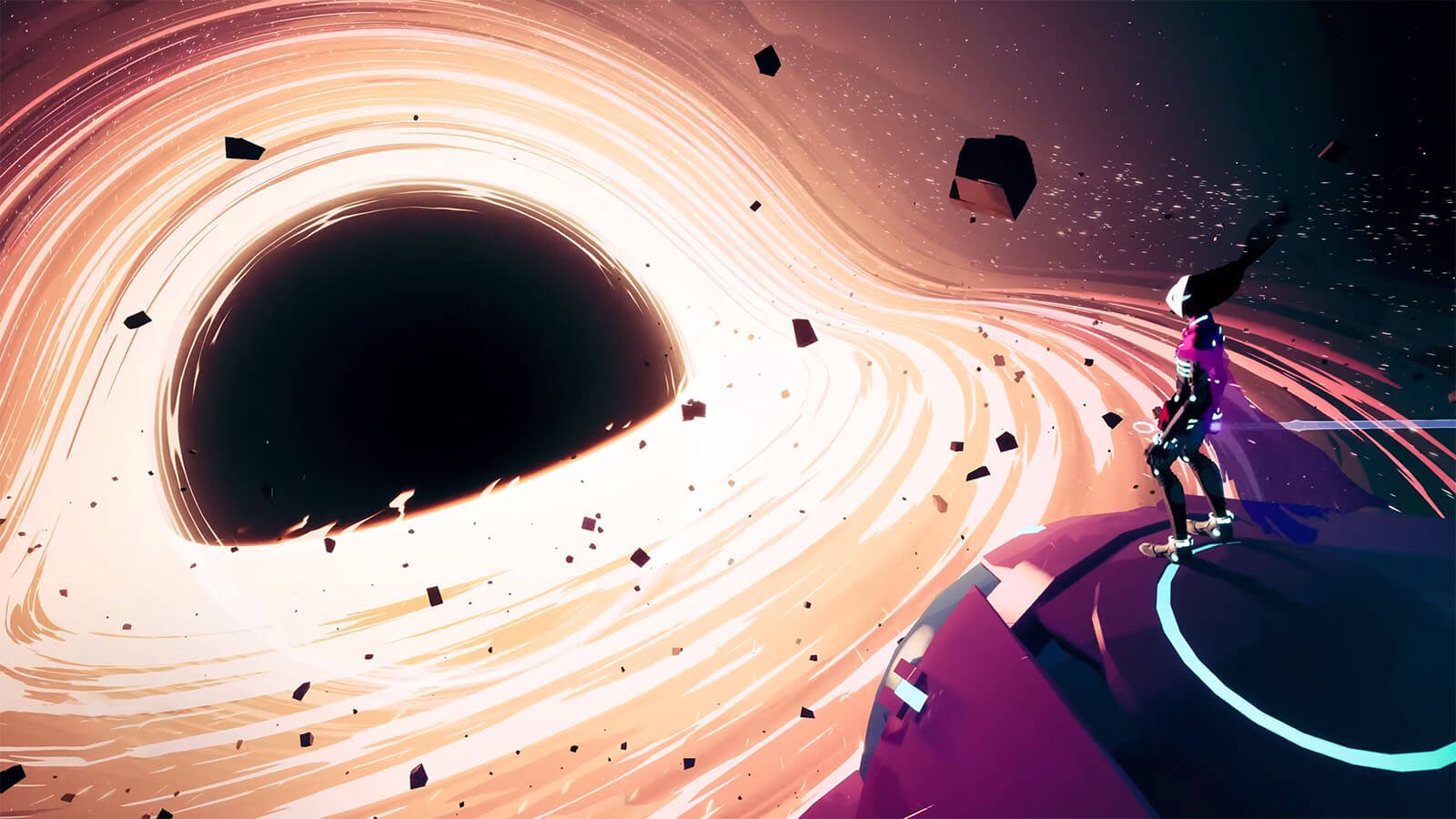 ---
Hitman III (IO Interactive)
Interestingly this is the first big realistic gun shooter shown thus far - even though Hitman shouldn't be played as a shoot um' up kind of game!. As you'd expect from a large blockbuster title on the new consoles launch list, this looks beautiful. Environments look rich, dense and well detailed especially that forest scene!, while the human character models, although probably not showing how far the PS5 could be pushed right now, still look very good.
They only showed two very short trailers revealing not much obvious gameplay, even with their second tailer being labeled a 'gameplay' trailer. They were both small teaser trailers, but with such a well known franchise as Hitman you should know what sort of thing to expect and that it will be very satisfying to play.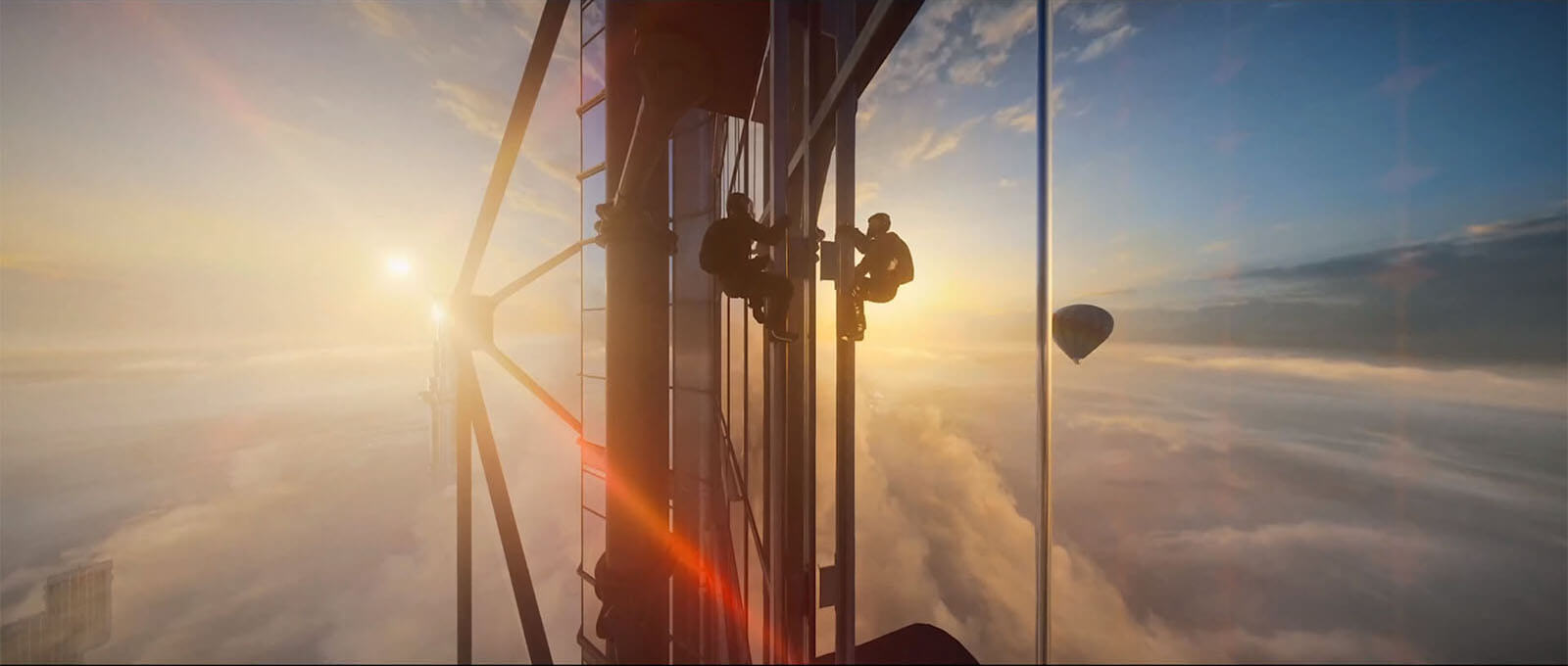 ---
Astros Playroom (SIE Japan Studio)
Astros Playroom is the title that will be preloaded onto the ps5 when it starts shipping. Developed by a team within Sony's own SIE Japan Studio it looks like a cute family friendly action-adventure game. It makes sense the game shipped with the console can appeal to all ages, but we did wonder if Sony might be trying to target those families that are currently in the Nintendo Wii/Switch camp. The game looks charming and fun, but it probably won't be a game to break any sort of new ground due to it's intention as a sample game and inevitable attempt at broad appeal.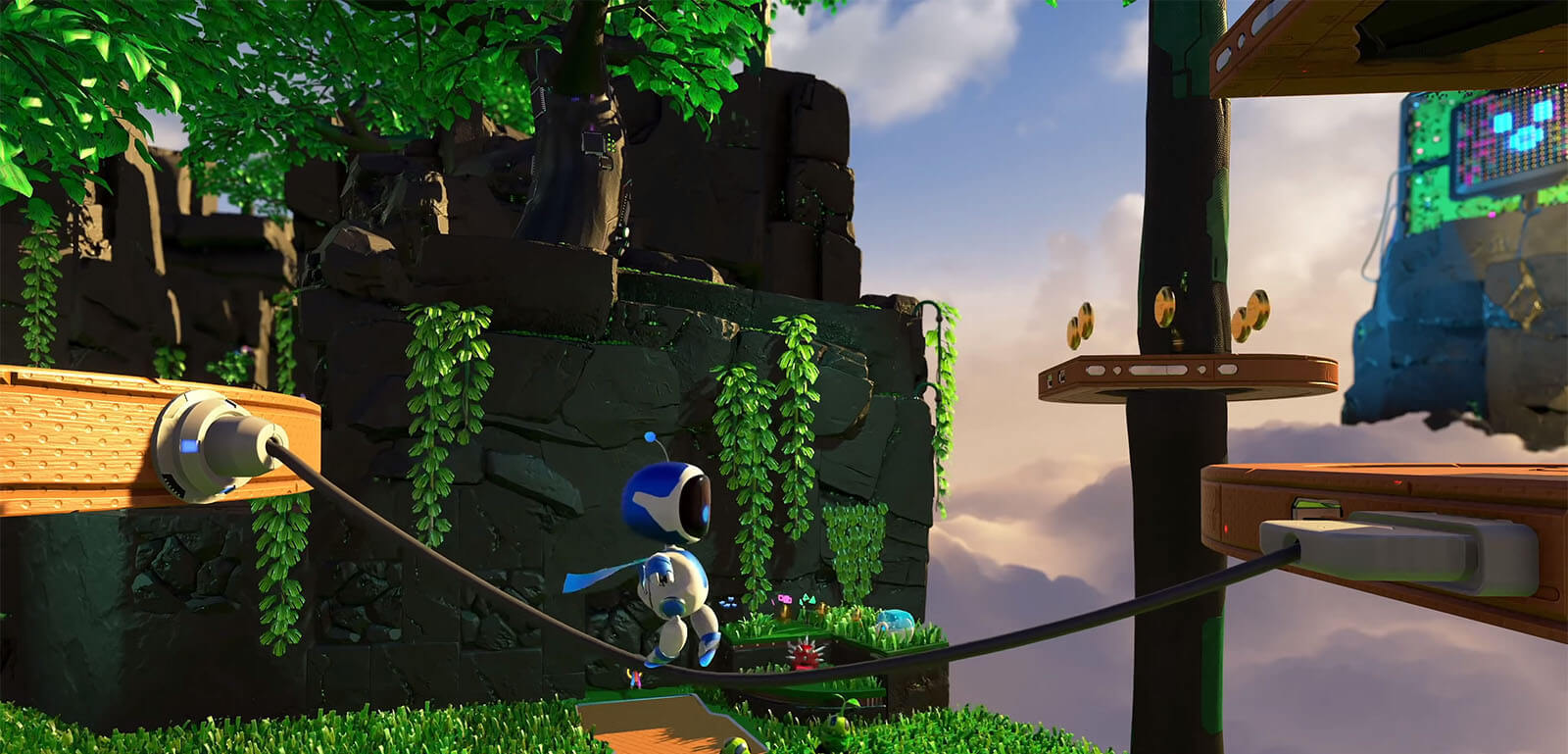 ---
Little Devil Inside (Neostream Interactive)
The first time we heard anything about Little Devil Inside was in 2015 when it took to kickstarter. Visually it's a low poly flat shaded style game, but we found the gameplay type hard to pin down from the tailer. It seems to imply it's a 2.5D platformer at first, then more of a hero adventure roaming game, then maybe a monster hunter. Interestingly we did notice in every scene there was the use of some sort of animal. Despite this style confusion the trailer does work well though, it makes the game look very interesting and shows that it could have a few fresh ideas. It'll be exciting to see where this one goes.
---
NBA 2K21 (Visual Concepts)
There has been a surprising lack of sporting titles throughout this event so it's nice to see a dedicated sporting title make it's appearance. Given how gameplay rules don't often vary much between each yearly release, sporting games like the NBA series often have to rely on player/team changes and visual upgrades to sell their next title.
NBA 2K21 does a good job of showing off some brilliant court reflections with very nice lighting. It's great to see what the use of the ps5's realtime raytracing technology can bring to a game. You can see their doing what they can to push the character rending, with details such as visible skin pores, varied tones and subtle lighting variance spread across the players face. It shows some good progress in what's becoming possible for realtime rendering.
During this trailer however one graphical element caught our attention in a more distracting/negative way. We can appreciate what they're doing with the sweat shown over the players, and the lighting and reflections through the pools looks very great, but the general effect still looks rather artificial and distracts from all the other good stuff going on there, specially on the very close up shots.
The animations shown look really smooth and detailed, which will help in the player once we get control ourselves hopefully later this year based off previous release schedules.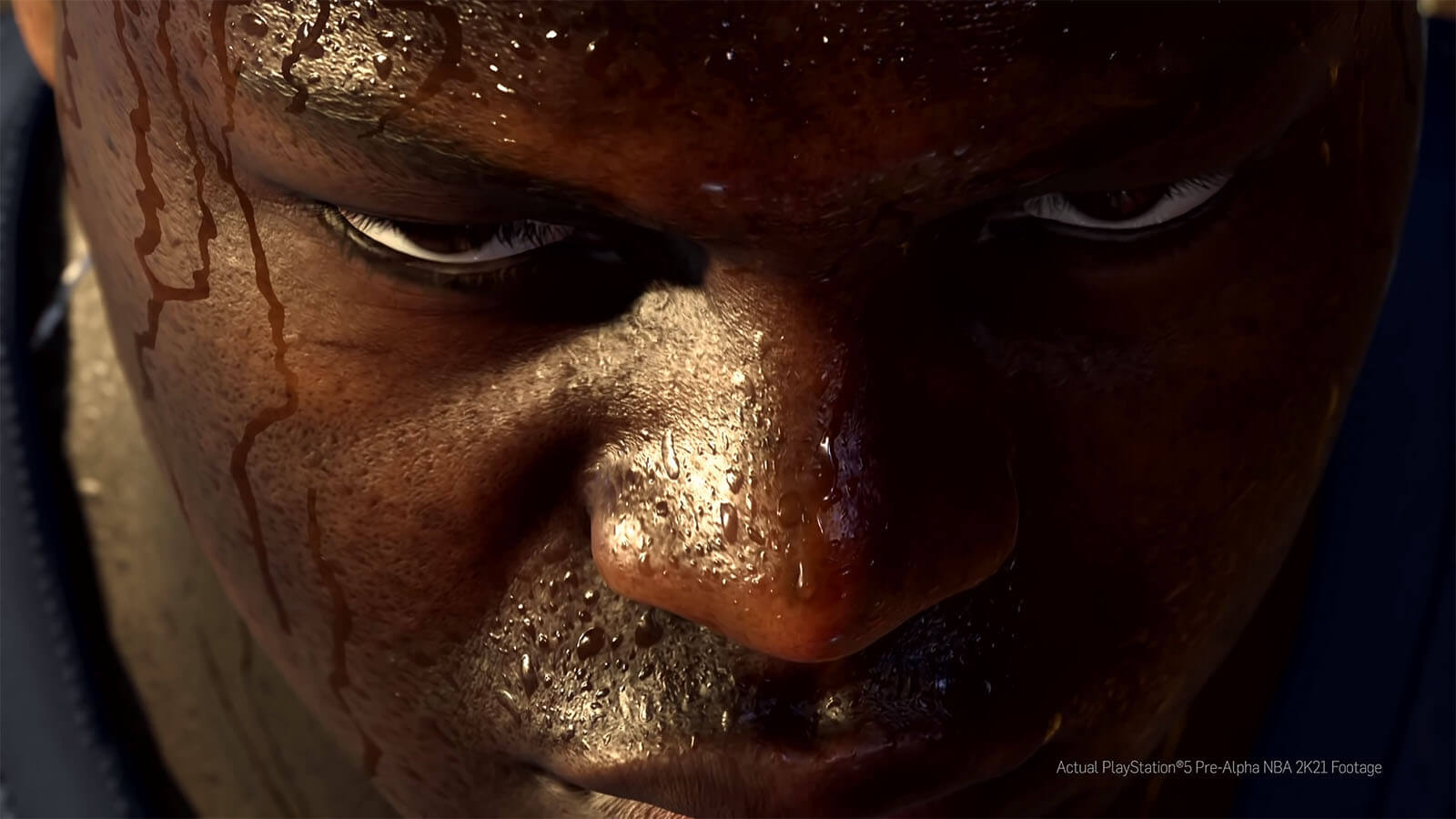 ---
Bugsnax (Young Horses)
Bugsnax is the upcoming second title by indie studio Young Horses. It looks like a family friendly whimsical adventure game. Their first game Octodad was certainly one that tickled my sensor of humour and went for a similar universal age appeal.
The creatures and world shown kind of felt Pokemon-esque, the edible ones anyway. It seems to have some interesting ideas, even if just the fact that hamburgers crawl around like bugs. *Shudders*.
There is a change in tone in the 'post credit' scene of the trailer which might imply there may be more to this game than initially meets the eye. It's one to keep an eye on.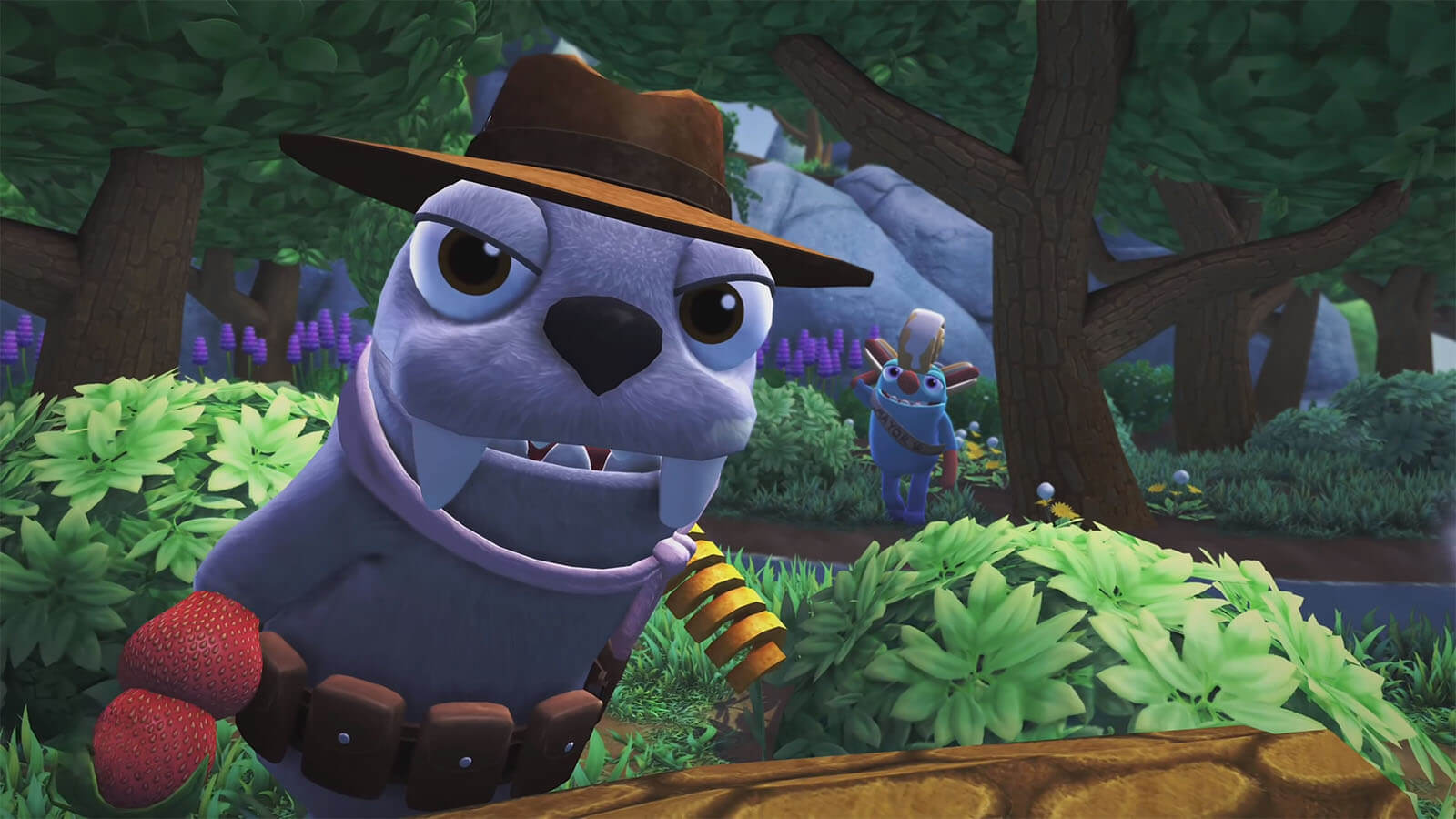 ---
Demon's Souls (Bluepoint Games)
By this point in the show we started feeling a bit drained with our attention starting to slack, but then they hit with this trailer and all of our senses were back on full alert. We were impressed with this from the first frame, the flying shots of the different environments just looked stunning. Demon's Souls is a remake of the first game in the 'Souls series' originally released in 2009. The whole series has critical acclaim, so this announcement is a big one that will excite many. In the trailer we're treated to snippets of the games Fantasy world - medieval knights, stone castles, wide reaching misty mountain landscapes, demons, skeleton and what look like flying sting rays. Can't forget the flying sting rays.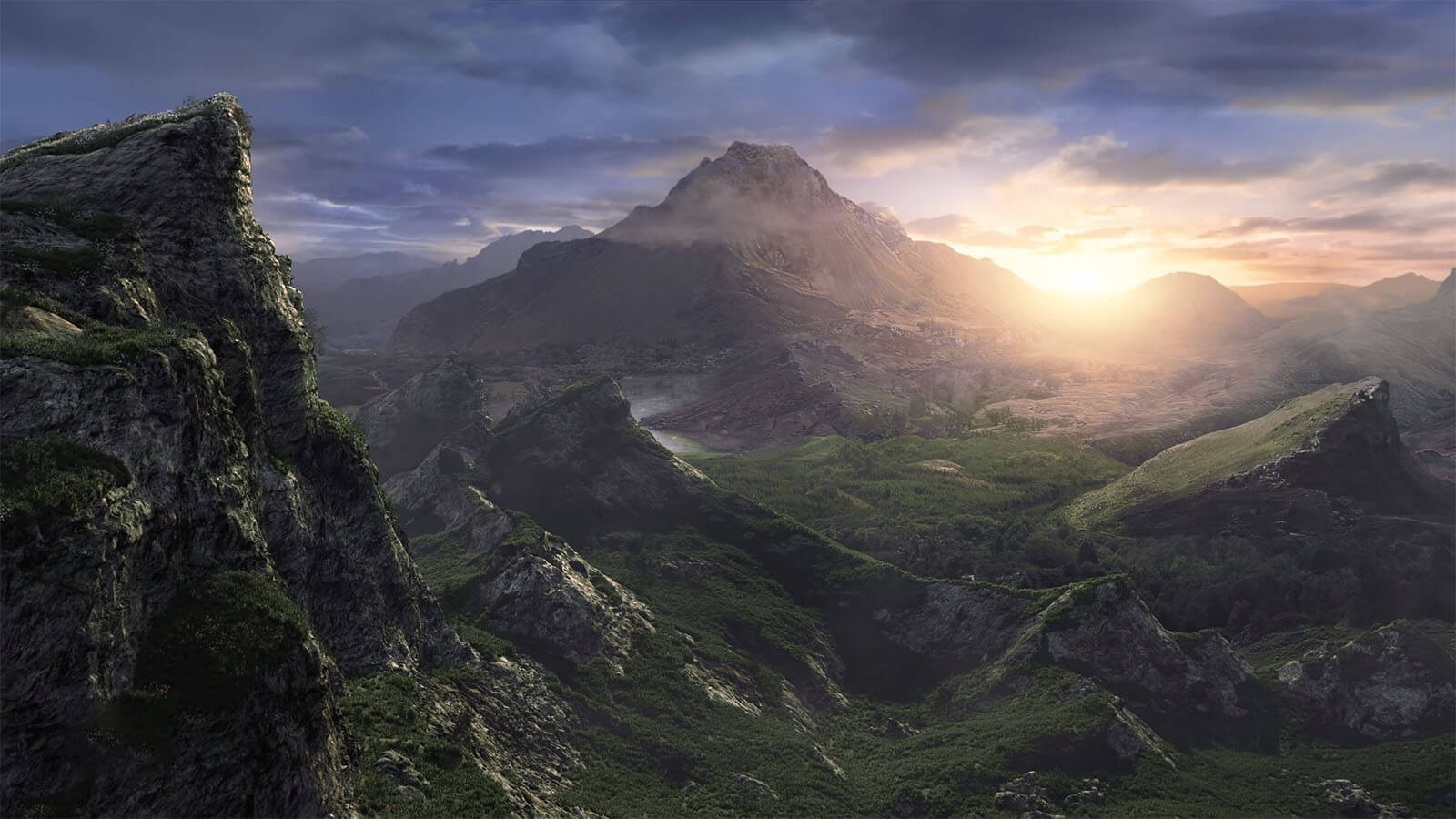 ---
Deathloop (Arkane Studios)
Deathloop was definitely up there as one of our favorite announcements this event. With a lack of first person shooters so far on this list this stands out a bit more from the others. It has a big Dishonored vibe going on, which is no surprise with given it's developed by Arkane studios, but seemed of a lighter tone and has a good sense of humour about it. Even though there is so much death.
Described by the developers as a "First person shooter about rival assassins locked in a time loop.". It seems to have a few beats of stealth, mixed with some fast paced combat which synthesises shooting with abilities. A big mechanic being when you die, you go back in time to replay but having learned a little more each time. It looks like it will be a lot of fun to play and we're excited about this one.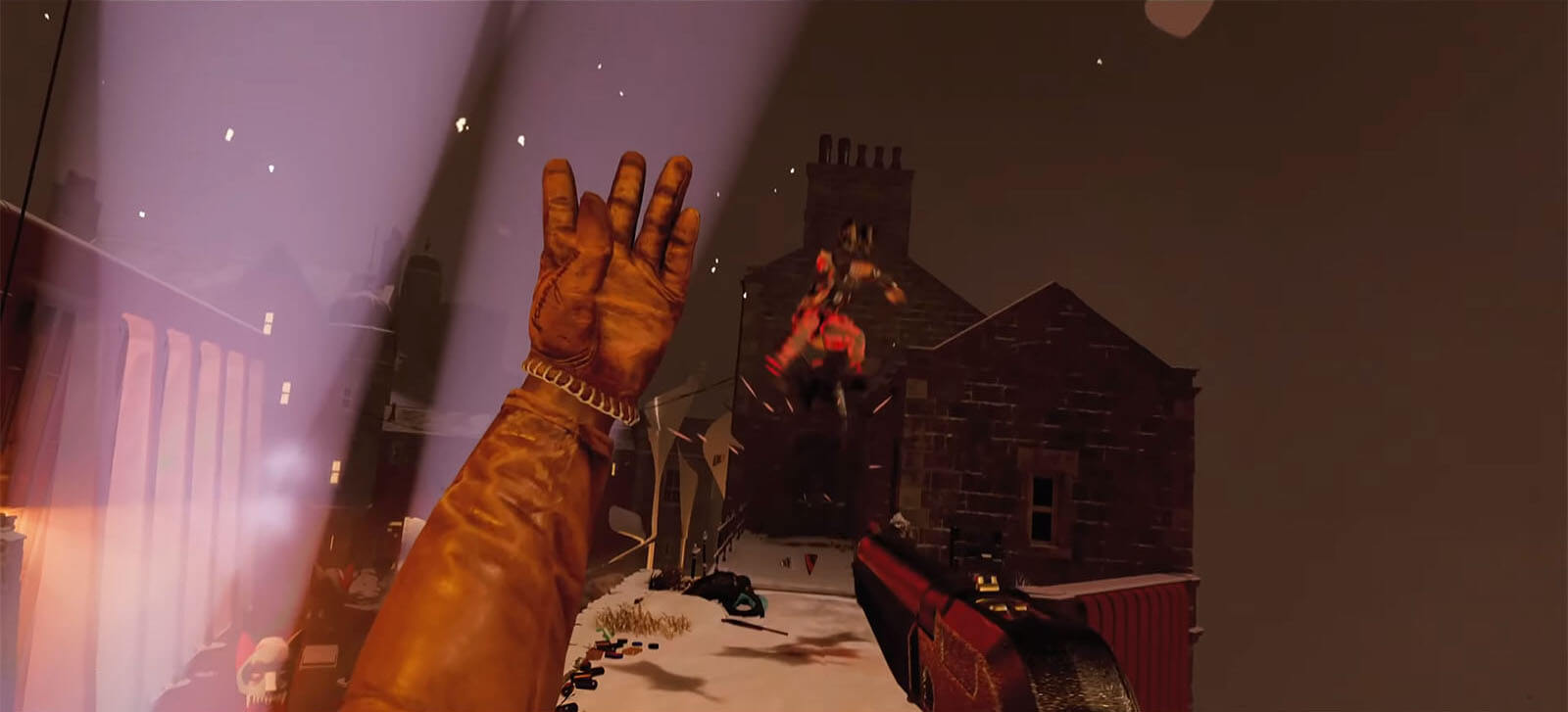 ---
Resident Evil Village (VIII) (Capcom)
Another instalment to the very well established horror series. Visuals look nice here and well suited to the tension building style the game is going for. we noticed specifically some really good texture detail on some of the faces. We really like what they did with the name/logo too. RE VIII made their subtitle 'Village' become the roman numerals for 8, maybe a bit of a gimmick but felt it was pretty smart branding. This games does looks good although we probably won't be playing it. We can't stomach the Resident Evil (or many horror) series!
---
Pragmata (Capcom)
Not much is given away in this trailer it's only really a teaser. We do see a very believable animation on the main characters suit which has clearly had a lot of effort gone into making that look so good. It looks like you play a spaceman lost with some sort of AI child. Seems interesting and looks very pretty so far.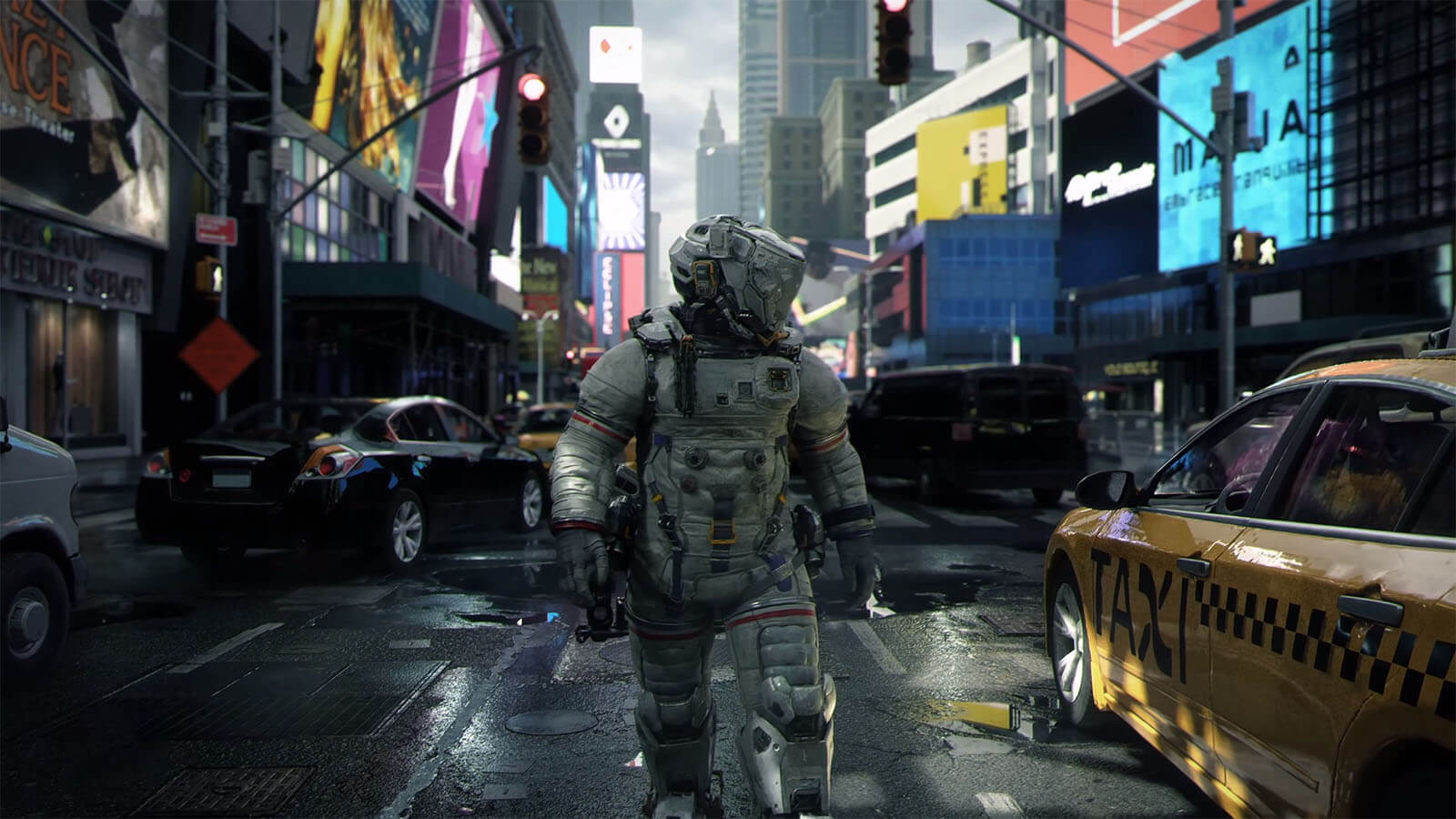 ---
Horizon Forbidden West (Guerrilla Games)
Forest seems to be a common theme amongst these game reveals, but wow the rendering on the foliage alongside the lighting and mist effects in the environment shots in the Horizon trailer makes it stand out. This game just looks so very impressive, and given the high reviews of the original game, hopefully Guerrilla Games have continued to get the gameplay on this game right too. The deep saturated colours work very well and really draw you into the scene.
At a few times while watching this event we've wanted to be able to comment on the rendering of hair on animals, but didn't feel we'd seen any examples really worth noting. However there is a scene with a fox, and the main characters fur clothing around their shoulders in this trailer, that really stands out. This trailer seemed like a great example of how games are becoming more like interactive films. Hopefully this will be as good to play as it is so far to watch.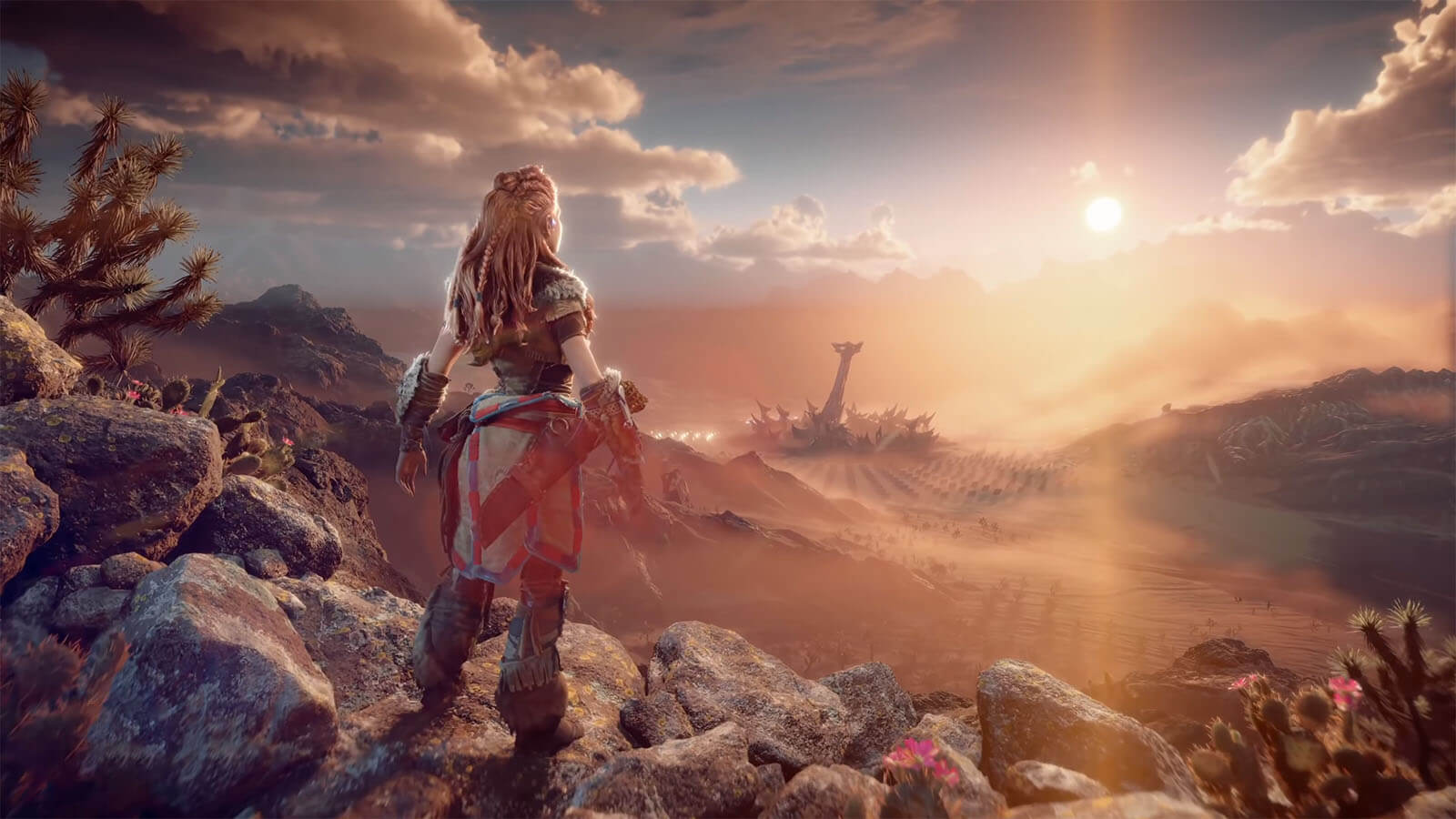 ---
There are some awesome games on the way for the PS5 and the console itself seems powerful enough to continue pushing game development forward, especially when coupled with the great stuff the likes of Epic Games are doing. We think it's going to do pretty well, and that it's a great time to be making games.
Until next time. Yipikiyay!
by Matt Murton.